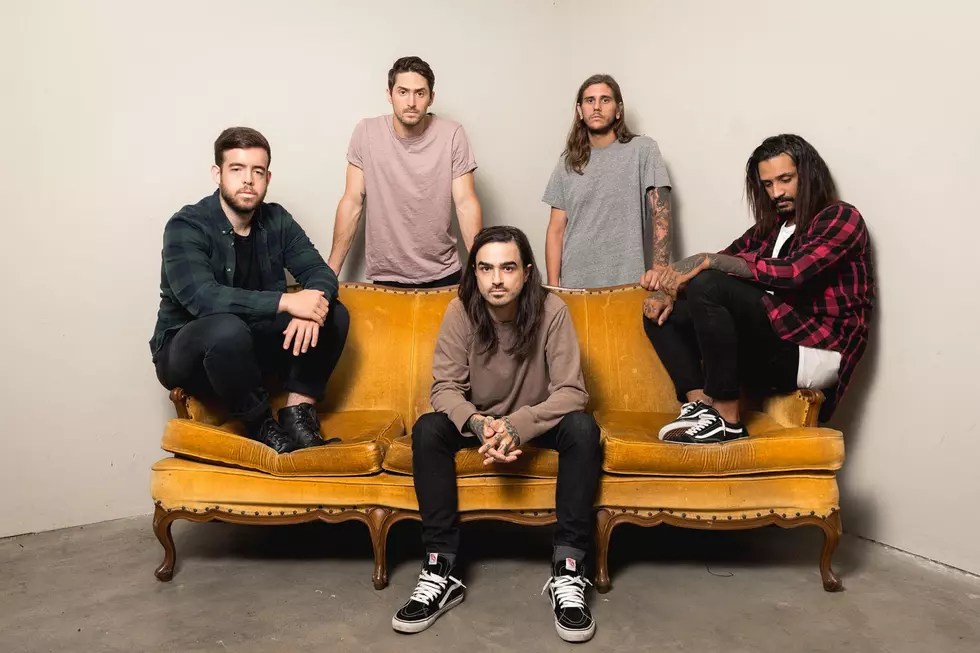 Like Moths to Flames Fire Bassist Aaron Evans, Say He 'Abused the Platform'
Rise Records
Like Moths to Flames have split with their longtime bass player, Aaron Evans. In a post they shared on Twitter this week, the Ohio-based metalcore band said they parted ways with the bassist after what they called "numerous instances" where he "abused the platform" of the group.
Like Moths to Flames, who spent several years recording for the metalcore outpost Rise Records, released the EP Pure Like Porcelain on UNFD in 2022.
As of this writing, Like Moths to Flames have offered nothing additional on what the alleged abuse entailed. But they implored fans to message with questions.
"Aaron will no longer be in Like Moths to Flames," the band explained. "We've been made aware of numerous instances where he has abused the platform he was given within the band. Our DM's are open if any fans/friends want to reach out to discuss."
Evans (pictured above at far right) is a founding member of Like Moths to Flames. In 2010, he started the band alongside vocalist Chris Roetter, the group's only remaining original member. Evans played guitar until the next year when he switched to bass.
His contributions can be heard on Like Moths to Flames' No Eternity in Gold (2020), Dark Divine (2017), The Dying Things We Live For (2015), An Eye for an Eye (2013) and When We Don't Exist (2011).
Like Moths to Flames' Post - Jan. 25, 2023
Bands That Broke Up in 2022
Sadly, these bands either announced a breakup, went on indefinite hiatus or broke up entirely in 2022.