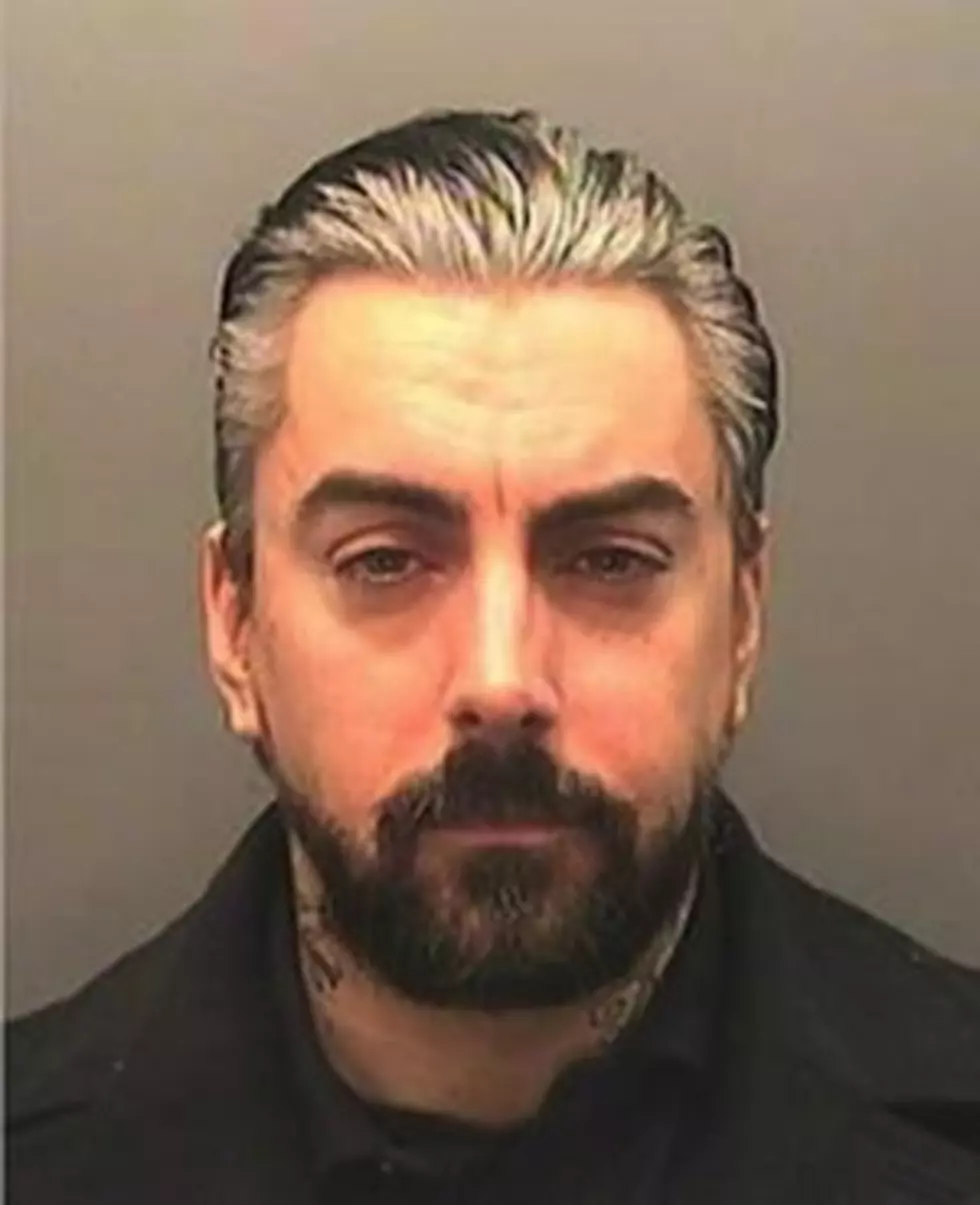 Lostprophets Singer Ian Watkins Pleads Guilty to Child Sex Crimes
South Wales Police
Lostprophets singer Ian Watkins has pleaded guilty to numerous child sex offenses. Watkins' UK trial for a large number of sex crimes was scheduled to begin this week, but Watkins shocked the court by pleading guilty to numerous charges just as the trial was set to begin, with jurors having been warned they were about to see some graphic and disturbing evidence.
Earlier today (Nov. 26), Watkins pleaded guilty to a total of 13 charges including two counts of attempted rape and a count of sexual assault of a child under 13. One of the children in question was less than a year old. Additionally, Watkins admitted to three counts of sexual assault involving children; six counts of taking, making and possessing indecent images of children; and one act of possessing an extreme pornographic image involving a sex act on an animal.
As details have been unveiled, the story has become increasingly disturbing. Two women were originally arrested along with Watkins for the alleged sex crimes, and according to BBC, prosecuting barrister Chris Clee revealed that "both women sexually abused their own children and made them available to Watkins for him to abuse." Evidence of the abuse came through text messages sent from Watkins. One text reads, "If you belong to me, so does your baby." Another says, "She needs to know Mummy and daddy don't love her." Watkins also planned to "teach" the babies how to take drugs including crack cocaine.
One of the women associated with Watkins admitted to the attempted rape of a baby and sexual assault charges along with taking and distributing an indecent photo of the child. The second woman admitted to charges of conspiring to rape a child, three sexual assault charges and four charges of taking, possessing or distributing indecent images.
Wales Online has been live-blogging the hearing where Watkins pleaded guilty. According to the source, Watkins recorded his attempted rapes on film. The footage was found in "cloud" storage belonging to Watkins after Government Communications Headquarters cracked the singer's password. Watkins claims that he does not remember the attempted rapes which were recorded. Wales Online also reports that the court has heard details regarding that case that "are too graphic to be published."
"This investigation has uncovered the most shocking and harrowing child abuse evidence I've ever seen," DCI Peter Doyle of the South Wales Police stated in the hearing. "There is no doubt in my mind that Ian Watkins exploited his celebrity status in order to abuse young children."
Watkins and the two female defendants are scheduled to be sentenced on Dec. 18. Meanwhile, the remaining members of Lostprophets recently announced that the band had officially broken up in the wake of Watkins' legal issues.