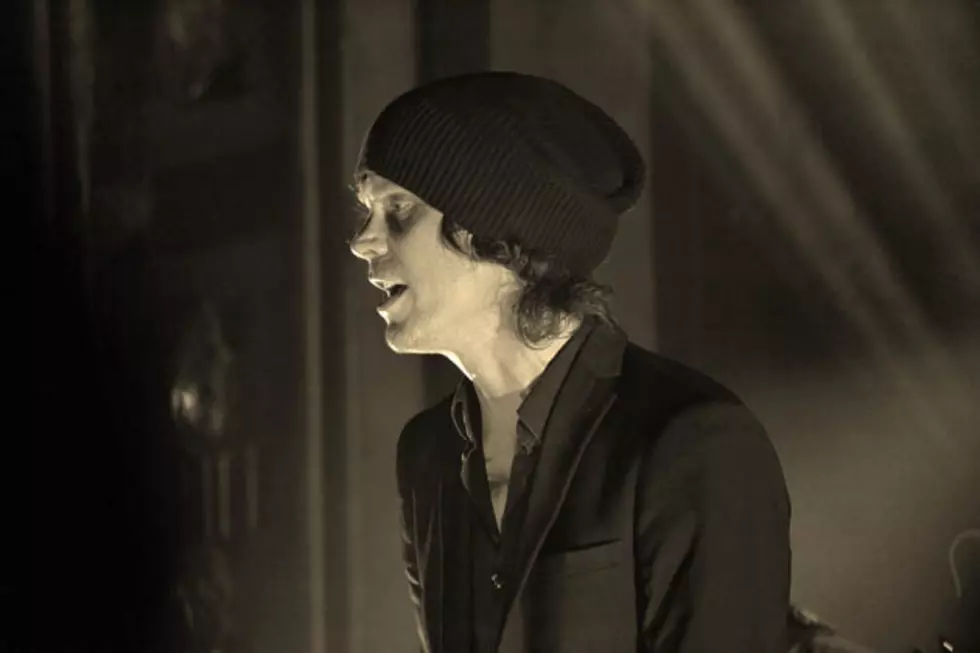 Watch Our 'Loud Legacy' Documentary With HIM's Ville Valo in Six Parts
Liz Ramanand, Loudwire
We recently released our exclusive Loud Legacy documentary, which focuses on the life and career of HIM vocalist Ville Valo. In case you haven't watched it yet, we've broken down the 45-minute film into six parts so fans can pick their way through their favorite HIM moments.
It all starts at the beginning of HIM in 1991. Ville helped form the band in high school while the singer sported orange dreadlocks. He jammed with guitarist Linde and bassist Mige, the latter of which took a break due to military service, for years before releasing HIM's first album. In our interview, Ville also speaks about famously working at his father's sex shop to pay the rent.
From there, we speak with Valo about what aspects of his life he injected into HIM's debut full-length, Greatest Love Songs Vol. 666. Exploring HIM's full discography, we continue with Ville about the breakout Razorblade Romance album. "Join Me in Death" helped launch HIM to mainstream success, while Bam Margera discovered the band during the Razorblade Romance era, beginning his long relationship with HIM.
As we explore HIM's career further, Ville admits his disappointment in Deep Shadows and Brilliant Highlights, though HIM bounced back with Valo's all-time favorite creation, Love Metal. Ville also gives much credit to former drummer Gas Lipstick for tightening HIM's sound.
The singer also speaks about his hard partying past, which landed the gothic crooner in rehab. However, Ville Valo doesn't believe he was ever an addict, citing problems within his own mind as the true struggle.
Finishing off with Tears on Tape, Ville describes how he's changed since 1991 and what's next for himself and HIM. Watch all six parts of our Loud Legacy interview right here in this post!