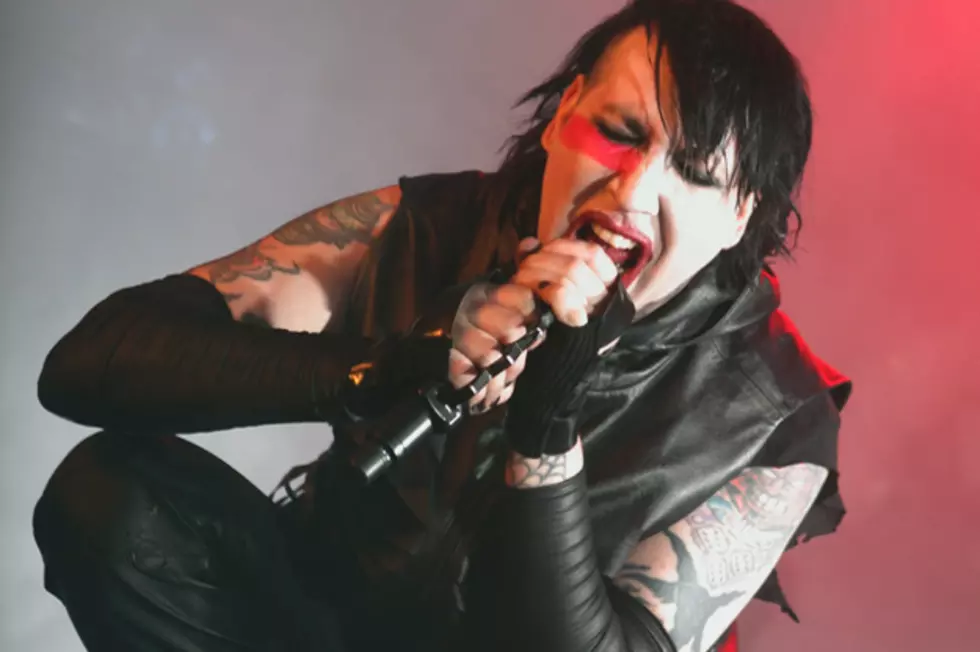 Marilyn Manson Discusses 'Born Villain' Special Edition + Touring With Rob Zombie
Mary Ouellette, SheWillShootYou.com
Marilyn Manson is ready to let fans dig a little deeper into his "villainous" mind. The singer has revealed that there will be a special edition of the 'Born Villain' album coming this fall.
While the vocalist didn't reveal an exact release date, he did tell Billboard it would be "shortly before the holiday" and that it would come with two or possibly three additional tracks and special packaging.
Manson added, "They're not just acoustic versions or demos or stuff like that. They're really good songs that were going to go on the album, but I didn't want the album to be too long. I knew there would be the opportunity to use them for something."
The singer says he expects the deluxe edition packaging to come with additional artwork that may come in book form.
Meanwhile, Manson has returned to the road for the fall months, sharing stages with Rob Zombie on the 'Twins of Evil' co-headlining tour. Manson says, "It's just an obvious tour. I'm surprised we haven't done it before, but we hadn't. I think it's gonna be great." He adds, "[I think it's] a good match because he does the comic book/slasher element of horror or whatever you might call our cinematic sort of view of music, and I handle the more psychological and political. He might be more 'Halloween,' the movie; I'm more of 'The Manchurian Candidate' or 'Rosemary's Baby' - two different outlooks on things."