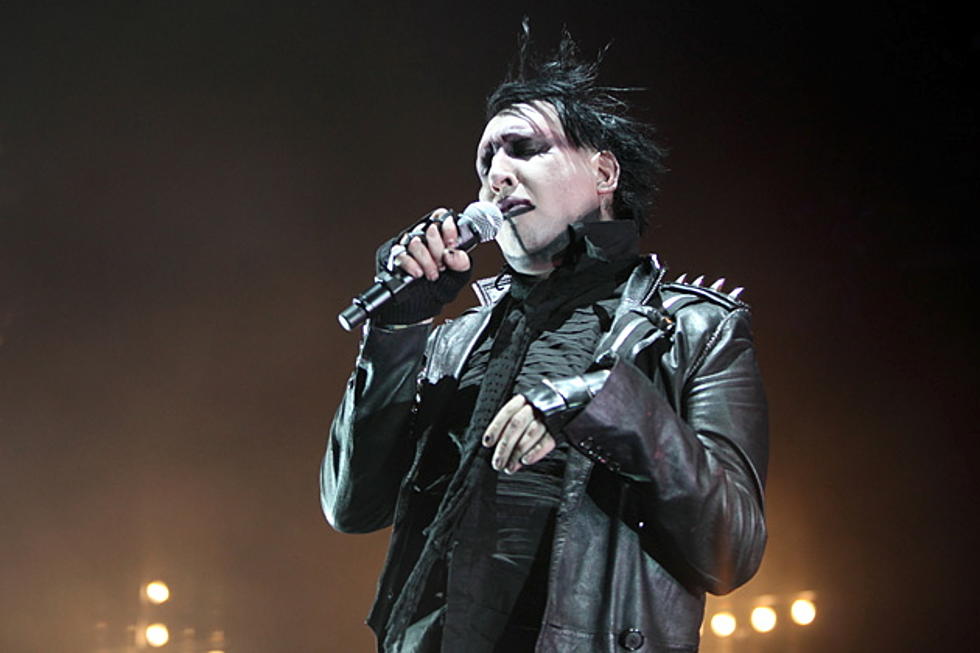 Marilyn Manson Mourns Death of His Mother
Mary Ouellette, SheWillShootYou.com
Sad news for Marilyn Manson, aka Brian Warner, who is mourning the death of his mother. Barbara J. Warner passed away at the age of 68 this past Tuesday, May 13, after a long battle with dementia.
Barbara J. Warner, age 68, passed peacefully on Tuesday after a long battle with dementia. She was a wife, lover, mother and friend who will be missed forever. Survived by her husband, Hugh A. Warner; and a son, Brian H. Warner. Services were private. The Lamiell Funeral Home is in charge of arrangements. In lieu of flowers donations may be made to the Alzheimer's Association. Condolences may be made to www.lamiellfuneralhome.com.
In a post on both his official Facebook and Twitter pages today (May 18), Manson eulogized his mother as follows:
Mother, to the first and greatest believer in me ... I hope I see you again someday. But not now, because I have more things I promised I would do. I'll make you proud and satisfied that you know that you made the son you wanted. I love you.
Loudwire would like to send its condolences to Marilyn Manson and his family during this difficult time.
Our thanks to reader Alexis R. for notifying us of the obituary.