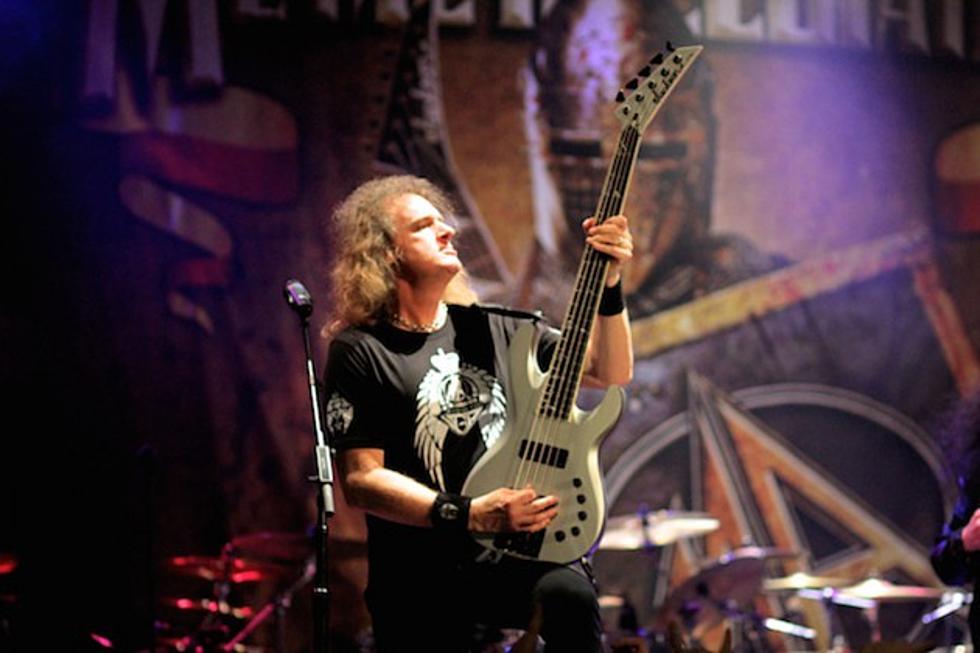 Megadeth's David Ellefson Records New Music With His Daughter
Charles Epting, Loudwire
Megadeth's David Ellefson has laid down the bass parts for a song written by his 16-year-old daughter, Athena Ellefson. Athena plays acoustic guitar and grand piano on the track, while jazz musician Steve Oliver took on both the electric guitar and the atmospheric parts. Randy Walker produced the track and was the one who shared the new record on SoundCloud. You can stream the instrumental track below.
Ellefson had the chance to get in the studio with his daughter this past month before embarking on the ShipRocked Cruise sailing from Miami to the Bahamas. The rocker is having a bang-up time already, posting pictures on his website with Lacuna Coil's Cristina Scabbia and Wolfgang Van Halen. Wolfgang, who's a member of Tremonti, joined Ellefson and the rest of the all-star metal covers band Metal Allegiance on a set of Van Halen covers.
Following ShipRocked, the Megadeth bassist is heading to Australia on a spoken word tour in March. 'An Evening with David Ellefson' will feature stories from his life, as well as some bass playing, and a question-and-answer session. He's also promised that despite two members abruptly leaving the band last year, a new album and a new tour are in the works for Megadeth.
Athena Ellefson's Song with David Ellefson on Bass
Megadeth's David Ellefson - Wikipedia: Fact or Fiction?