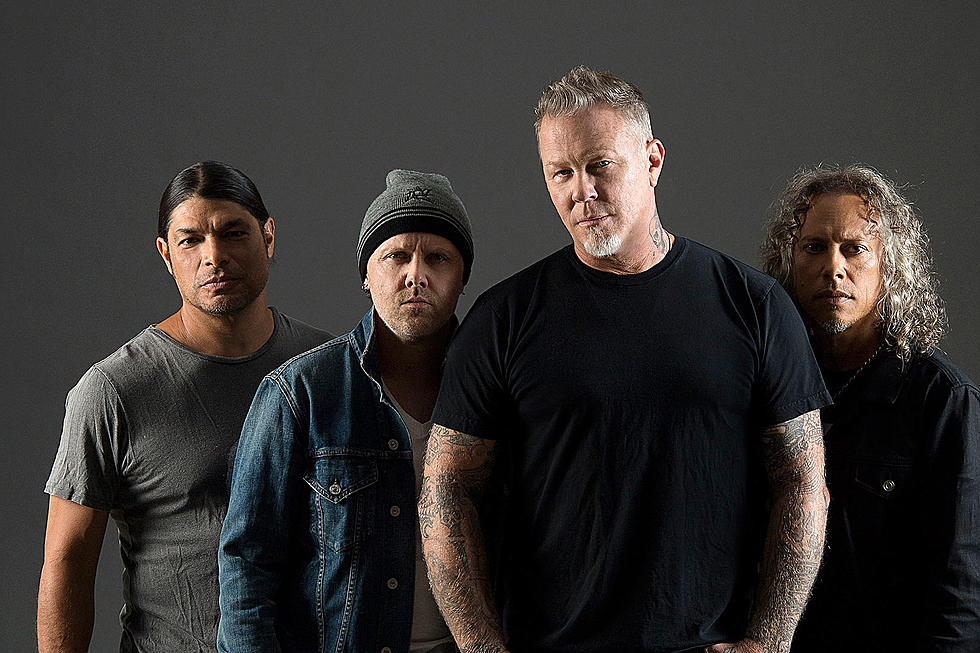 Metallica Announce Date for 2nd Annual All Within My Hands' Helping Hands Concert
Photo by Ross Halfin
Metallica are one of the biggest bands in the world, and in recent years that status has benefitted many around the world as they've raised their charitable efforts. Having already enjoyed the hugely successful inaugural All Within My Hands Foundation Helping Hands Concert, the band is set to do it all again next year.
The group has locked in Saturday, March 28 for the show, which will return to the intimate Masonic Center in San Francisco.
"Mark your calendars to join us and see what we've been up to since the Foundation formed in 2017, learn about the charities we've supported and the work we're doing in local communities, and we'll close out the night by hitting the stage for a live performance," state the band. "We hope you'll join us again next year and keep watching here for more details coming by the end of 2019.
Last year's event raised over $1.3 million for the group's charitable branch, with those funds being given to Feeding America and the American Association of Community Colleges. Specific details on which charities will receive funds this time have yet to be announced. In addition, the band issued a vinyl release of the 2018 concert which added to the charitable tally.
Meanwhile, Metallica continue to tour. Head here for ticketing info.
Every Metallica Song Ranked