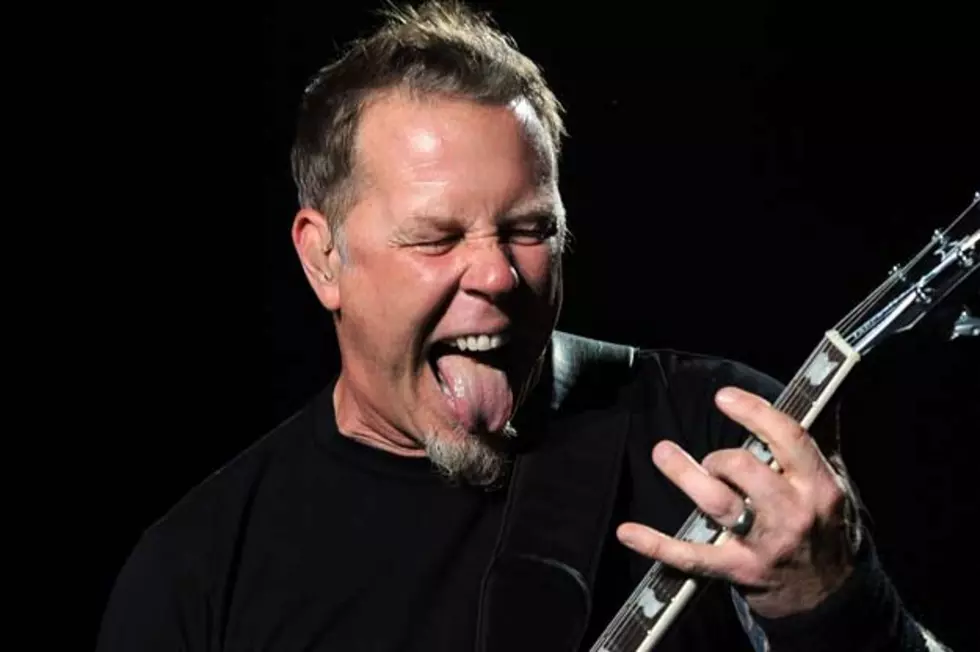 Metallica's First-Ever Show in India in Jeopardy
Metallica are set to play their first-ever show in India on Oct. 30, dubbed 'Rock in India.' Indian fans of the band responded in droves, as tickets to the event, to be held at the Palace Grounds in Bangalore, are sold out and are commanding high prices on the scalper market. However, there is a glitch and the show might not go on as planned due to some bureaucratic red tape that threatens the event.
DNAIndia reports That DNA Entertainment Networks, which is organizing the event, have not yet sought police permission, a fact that has been confirmed by T Suneel Kumar, the Additionally Commission of Police (Law and Order.) That's quite an official title, isn't it? Kumar said, "A concert of this size to be held in this city requires the organizers to seek police permission and also police protection. I have only been reading media reports about this band performing in Bangalore, but no one has yet sought any permission from the police department." That's a pretty large oversight, no? The local authorities should not be learning about an event of the magnitude in the press!
The show is slated to take place in just three weeks, which is hardly enough time for the authorities to cobble together a staff of police and traffic coordinators to ensure that life surrounding the venue is disrupted as little as possible. With 20,000 people expected to turn out for the event, a police force of adequate size will be required to maintain order and security for attendees.
MTV Indie is planning to broadcast the show a week after it takes place...if it takes place.