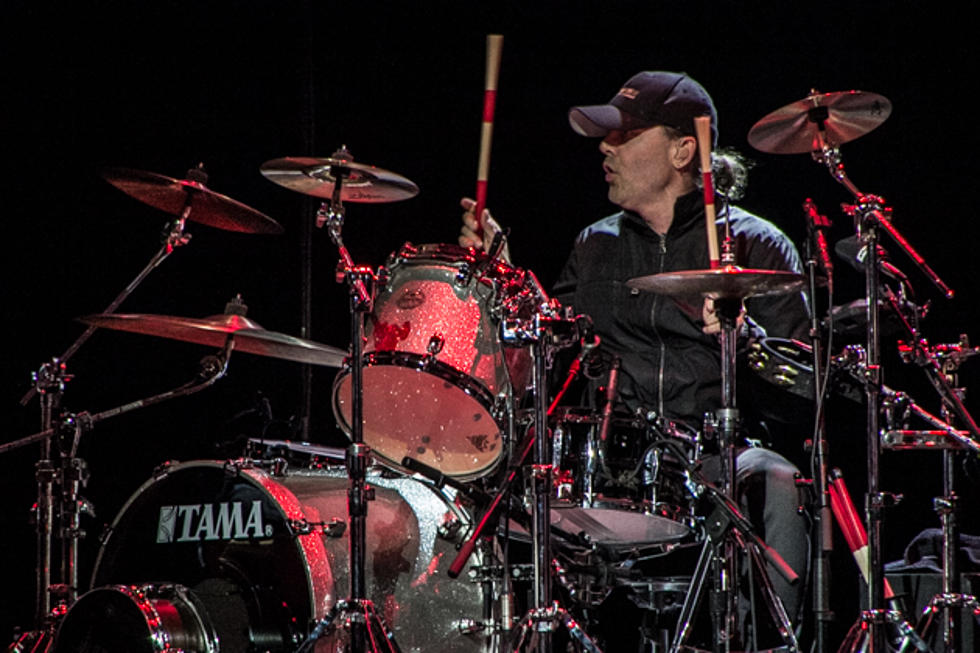 Metallica's Lars Ulrich on New Album: 'Creative Elements Are Getting Close to Being Done'
Kathy Flynn, WickedGoddessPhotography.com
"We are f--king in it," Ulrich says in an interview with Rolling Stone. "We've got lots of songs, and we're honing them and tweaking them. It's pretty close."
Metallica have been working on the follow-up to 2008's Death Magnetic for a while now, and Ulrich reveals they are making progress. He says they have written nearly 20 new songs and will likely begin pre-production soon, though they haven't yet finalized who will produce the album.
"The creative elements are getting close to being done," Ulrich says. "Just remember, this is still 'Metallica time.' When I say we're close to being done, it means the next month or so. There's a lot of stuff going on as life continues with family and personal events ... But we are certainly down there [writing] pretty much every day."
Ulrich says they are planning on trying some new things with this album: "In our world, there's been a distinct difference between the creative phase and the recording phase. With this project, we're trying to bridge the two a little more organically and not have there be such a great divide between the processes. We want to see if we can bring some of the creative curiosity, the impulsive stuff that happens when you're first playing a song into the studio."
Ulrich continues, "You want to tweak it and get it good, but you also want to record it in a way where it doesn't feel labored over and overthought," he continues. "We're trying to figure out where that line is."
Metallica's future tour plans include the inaugural Rock in Rio USA Festival May 9 in Las Vegas. Ulrich says he hopes the band will have some new material to play during upcoming shows.
You Think You Know Metallica?
See the Yearbook Photos of Lars Ulrich + Other Rockers