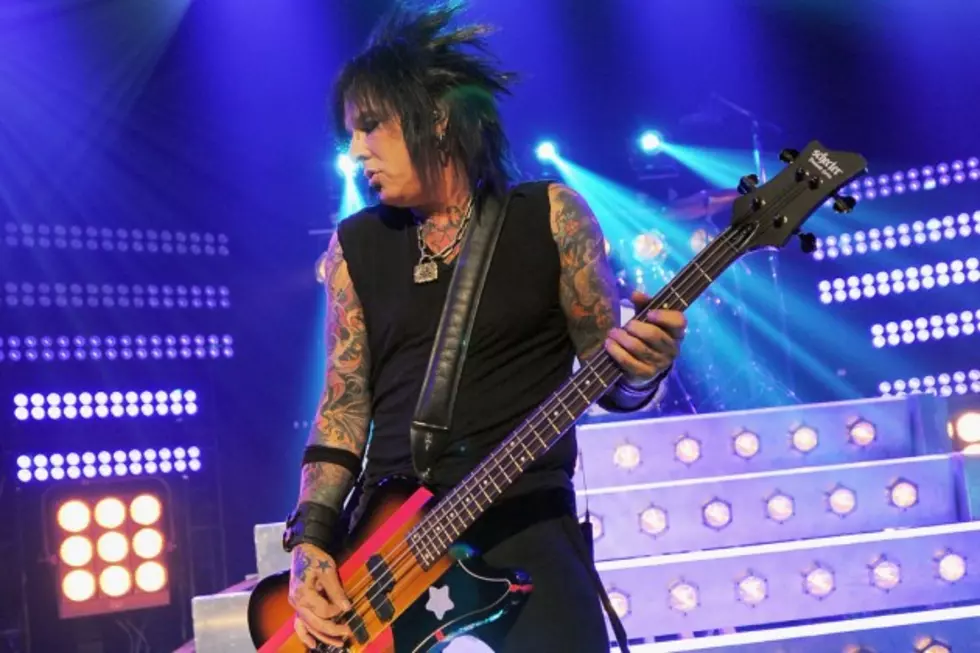 Motley Crue's Nikki Sixx 'Will Probably Decline' Rock Hall Induction If Band Is Chosen
Kevin Winter, Getty Images
Awards are one of the perks that come with being at the top of your game musically and Motley Crue and Sixx: A.M. bassist Nikki Sixx has certainly been a force in music for many years now. But the rocker is not exactly in it for the trophies as he revealed in a pair of Facebook posts.
Sixx started the thought process by humbly asking his fans not to vote for him in our very own 4th Annual Loudwire Music Awards, where he is up for Best Bassist of 2014. Sixx jumped out to an early lead in voting, but posted on his Facebook page, "Please don't vote for me. Way better bass players on here and I don't need awards to validate what I've achieved in the last 33 years." Sixx actually did win the fan-voted Loudwire Music Awards honor two years ago for his work in both of his bands.
But that comment then followed with a discussion of Sixx's thoughts on awards in general. In a second posting, he stated, "The only award I look forward to getting is the one I will probably decline and that's the Rock and Roll Hall of Fame."
While Sixx looks forward to the honor, he revealed his reasons for being weary of the possible induction. "It's a fixed old boy network that has lost touch with art, songwriting craft, lyrics and influential music and usually has other agendas at hand," explained Sixx. "Young bands tell me it's a joke and these bands are the future."
Motley Crue have actually be eligible for Rock Hall induction since 2006, but have yet to be recognized by the organization. There has generally been a dismissive tone overall by the Rock Hall when it comes to hard rock and metal acts. Acts like Metallica and Guns N' Roses got in right off the bat, while other seemingly no-brainer choices like Alice Cooper or KISS had to wait several years for induction, and other iconic acts like Iron Maiden, Judas Priest and Deep Purple are still waiting.
You Think You Know Motley Crue?
See the Yearbook Photos of Nikki Sixx + Other Rock Stars