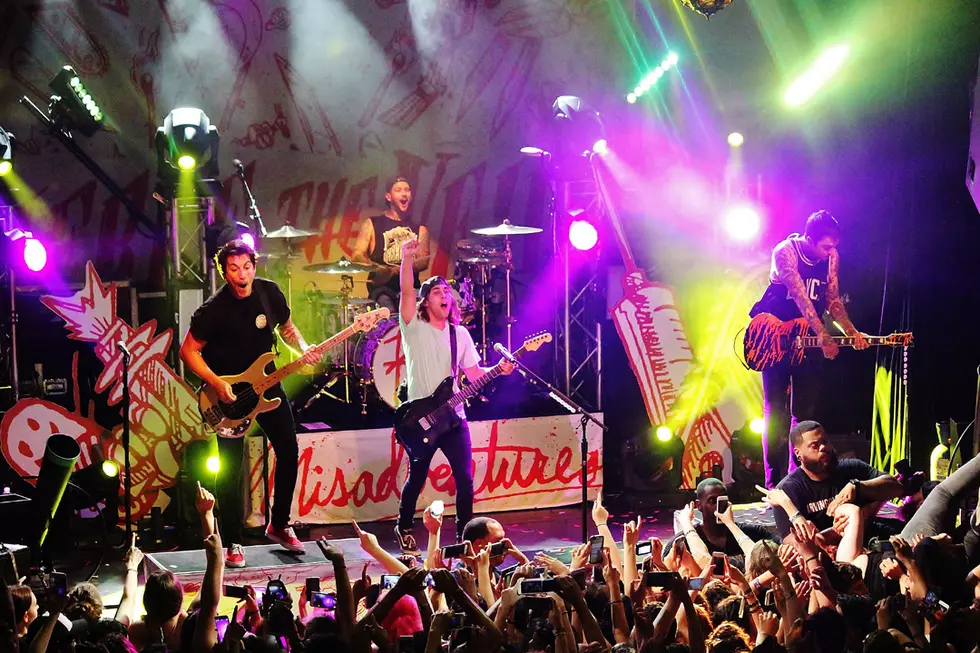 New York City Fans Go On 'Misadventures' With Pierce The Veil, I The Mighty + Movements
Liz Ramanand, Loudwire
There's a lot of East Coast love for California band Pierce the Veil, who played a sold-out show at Irving Plaza recently in New York City. The group is currently on tour in support of their new album, Misadventures, and it's always a wild ride when they come to town.
When promoting an album on tour, most bands play three or four new tracks of new material, but Pierce the Veil delivered the entire Misadventures in full in sequential order. The night began with a lot of confetti, as well as "Dive In" and "Texas Is Forever." In the middle of the performance "Today I Saw The Whole World" began acoustically before the entire band kicked in. Pierce the Veil fans are loyal and they sang out the words to the new songs as if they were old favorites. You can just imagine how explosive the energy was when the encore did in fact include older tunes "Bulls in the Bronx" and "King for a Day." The last time New York was graced with Pierce the Veil's presence, they packed Hammerstein Ballroom. No matter where the band performs, fans will show up and when you see Pierce the Veil live you'll understand why.
Another band who is no stranger to the big apple is I The Mighty, who took the stage beforehand and got the crowd rowdy. The San Francisco act had the crowd singing and crowd surfing early on as they performed brand new material off of their latest record, Connector. Opening act Movements are also California boys and had their first show ever in New York City. Fans gave them a warm welcome as they are trekking around in support of their EP Outgrown Things.
Check out our photo gallery above of Piece the Veil, I The Mighty and Movements performing at Irving Plaza in New York City! Pierce the Veil have a busy year of touring ahead of them as they are hitting much more of North America, as well as South America and Australia this summer, followed by Europe in the fall. Check out their full list of tour dates here.
Check Out Pierce the Veil's Track "Texas Is Forever"