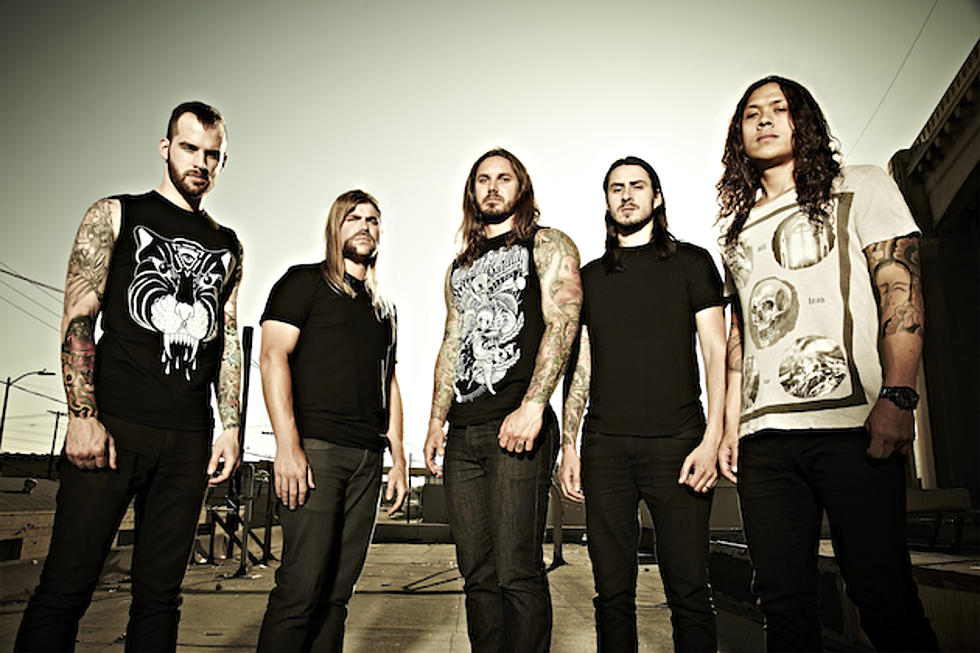 Nick Hipa Claims As I Lay Dying 'Weren't Shocked' About Tim Lambesis Murder-for-Hire Arrest
Metal Blade
The arrest, trial and conviction of As I Lay Dying vocalist Tim Lambesis will be remembered as one of the most shocking moments in metal history. However, former AILD guitarist Nick Hipa was not completely shocked, and according to Hipa, nor were the other members of the metalcore act. In a new interview, Hipa adds another dimension to the As I Lay Dying story, claiming that Lambesis' act of attempting to hire a hitman to kill the vocalist's estranged wife "wasn't completely out of character."
After Lambesis was found guilty of murder-for-hire charges, the beloved musician was sentenced to six years in prison. The initial conviction of Lambesis left the As I Lay Dying without a vocalist, but instead of finding a replacement, the band's instrumental section chose to move on with the project Wovenwar, which also features vocalist Shane Blay (Oh, Sleeper).
In an interview with MetalSucks, Nick Hipa spoke about the band's relationship with Lambesis and the musicians' true reactions to their vocalist's initial arrest:
Any dude in a band … they are very aware of their bandmates' highs and their lows, the strengths of their characters, and their flaws. You kind of just accept each other for it. I think even to the extent that you're like, 'Man, y'know, this dude sucks, but he's got other things going for him.' But for us, we started to see the degradation of [Lambesis'] character to [the point where it was] like, 'There's nothing really redeeming here. This guy is losing touch. What do we do? This is somebody that we're involved with on multiple levels.' And so we just tried to keep things together as well as we could, and not let any of those things ruin the band and what we had built. But when [Lambesis was arrested], I think we were surprised, [but] we weren't shocked like everyone else. This came out of the blue for everyone else… we did not expect things to go as far as they did, but [what Lambesis did] wasn't completely out of character.
Wovenwar's debut self-titled album is set for an Aug. 5 release. To pre-order the album or buy the singles 'All Rise' and 'The Mason,' click here.