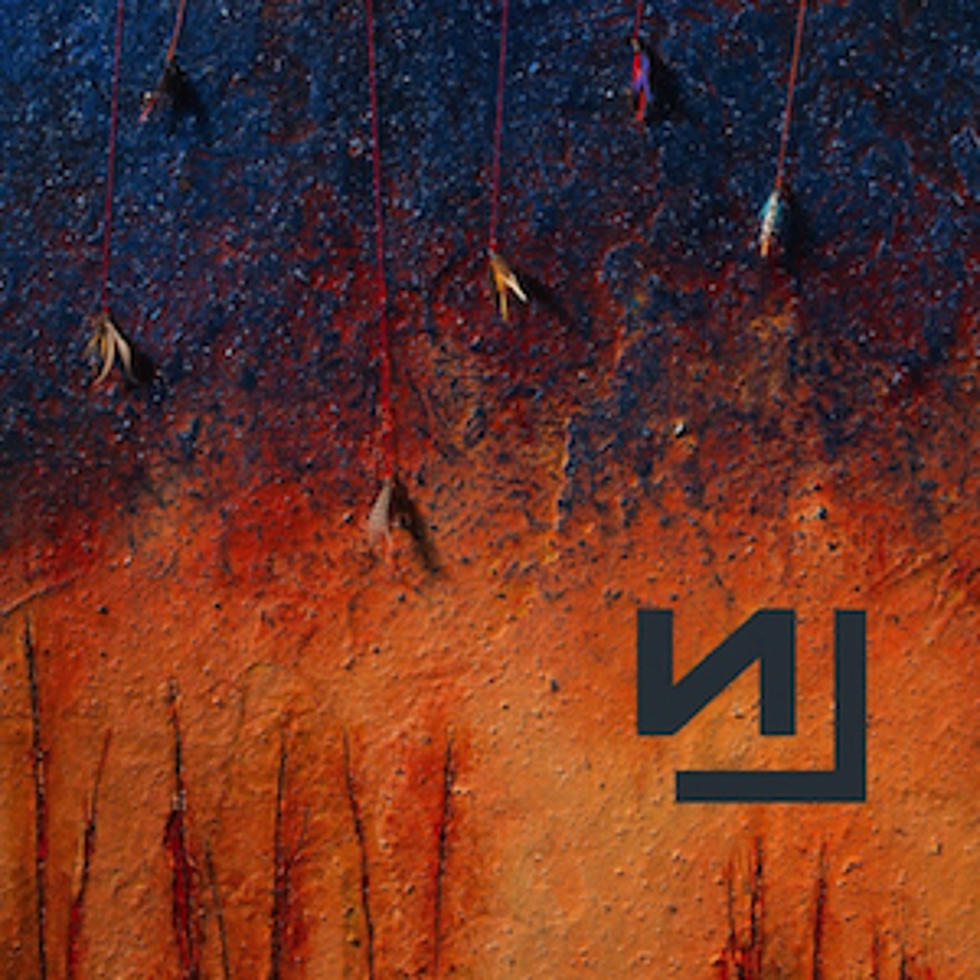 Nine Inch Nails, 'Hesitation Marks' – Album Review
Columbia Records
Trent Reznor is one of music's most important artists of the past quarter century. In recent years, he has written award-winning scores for award-winning movies and branched out with a new band called How To Destroy Angels. But his biggest musical impact has been and always will be as the mastermind of Nine Inch Nails.
With Reznor putting NIN on hiatus in 2009, anticipation was running high for any new material from the revolutionary industrial act. After some rumblings that Reznor was resurrecting NIN in 2013, the frontman announced that the band was back and that a new disc was on the way. Only a few months after the revelation, that new album, 'Hesitation Marks,' is out now.
After the mostly instrumental 52-second opening cut 'The Eater of Dreams,' the album essentially kicks off with the track 'Copy of A.' The beat-heavy electronic number features some throwback industrial sounds reminiscent of NIN's early '90s contemporaries Front 242, except with a mellower twist. Reznor never quite rages vocally on the track, which proves to be a running vibe throughout 'Hesitation Marks.'
Next up is the first single 'Came Back Haunted,' perhaps the most rock-oriented track on the album. Balancing old-school 'Kinda I Want To' dynamics in the verses with a more recent 'Hand That Feeds' chorus, 'Came Back Haunted' is classic NIN through and through.
Following 'Came Back Haunted,' the album takes on a different personality with the trippy, slow-tempo 'Find My Way.' It's the first sign that 'Hesitation Marks' is not really a rock album, but a sonic experiment that finds Reznor exploring new sounds and assuming a gentler voice than he has on NIN's past releases.
The disc proceeds with 'All Time Low,' which is a funk-infused number, while the next song, 'Disappointed,' doesn't quite get off the ground until about halfway through the track. Then comes the jarring 'Everything,' a track that sounds almost nothing like Nine Inch Nails. Featuring poppy verses and a Jesus and Mary Chain-like riff, you'd be hard-pressed to pin the tune as a NIN song if not for Reznor's identifiable voice.
The tracks 'Satellite,' 'Various Methods of Escape' and 'Running' all fall into that trippy ambient category, never quite rocking as hard as fans of NIN's angry side would like. Meanwhile, 'I Would for You' offers verses reminiscent of 'Hurt' before launching into one of the rare rock choruses on the album.
Some of that vintage Reznor angst reappears on the industrial-heavy 'In Two,' but he once again mellows out in 'While I'm Still Here,' which is seemingly a reprisal of the album's earlier track 'Find My Way.' The disc closes out with 'Black Noise,' a 90-second track of haunting discordance.
Twenty-two years ago, on the great NIN song 'Wish,' Reznor sang the following: "I'm the one without a soul / I'm the one with this big f---ing hole / No new tale to tell / Twenty-six years on my way to hell." Twenty-two years later, perhaps life isn't as troubling for the 48-year-old Reznor.
Now, with multiplatinum success behind him, a beautiful wife and two young sons, he's no longer the angry young man who brought industrial rage and lust into mainstream rock with songs like 'Head Like a Hole' and 'Closer.' On NIN's current single, 'Came Back Haunted,' Reznor declares, "Everywhere now reminding me / I am not who I used to be." Throughout 'Hesitation Marks,' that line rings very true.