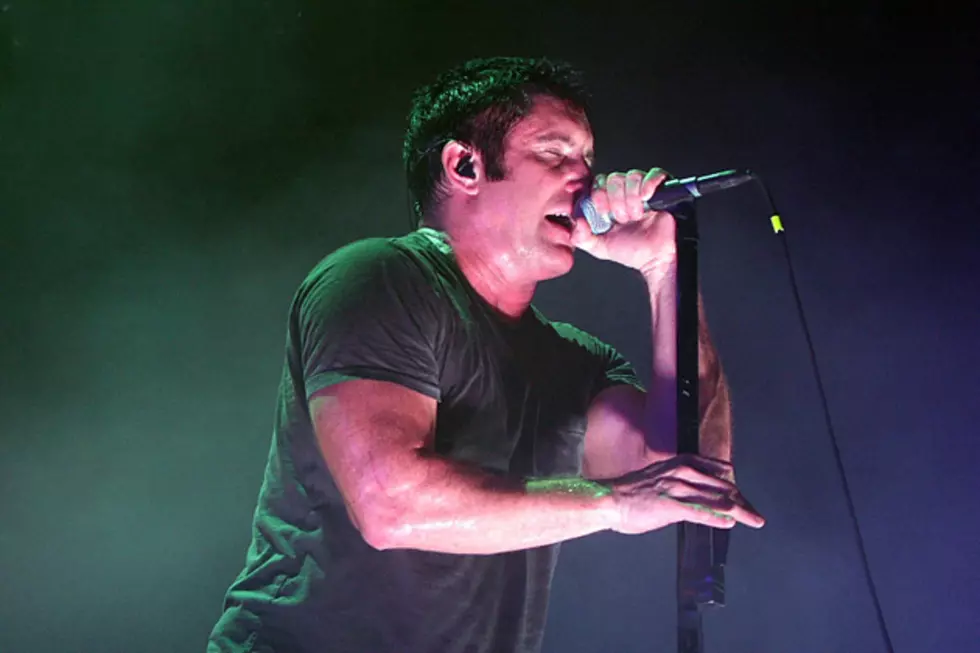 Nine Inch Nails Make Late-Night Network TV Debut on 'Jimmy Kimmel Live'
Mary Ouellette, SheWillShootYou.com
The year 2013 has brought music fans the return of Nine Inch Nails and the band made their way to late night network television for the first time in their 25 years of existence on Thursday night. Trent Reznor and his crew rocked the 'Jimmy Kimmel Live' stage, performing the song 'Various Methods of Escape' during the broadcast (watch above) and 'All Time Low' (watch below) exclusively for the Internet.
The plodding yet funky 'Various Methods of Escape' is featured on Nine Inch Nails' 'Hesitation Marks.' Footage of the performance can be seen above. But Reznor and his band weren't done, rocking out 'All Time Low' as a Web-only treat for fans.
When the cameras stopped rolling, NIN finished out the night by pulling out the classic 'Sanctified,' the hit single 'Came Back Haunted' from their 'Hesitation Marks' album, and the driving rocker 'The Hands That Feeds' to close out the performance for those lucky enough to be in attendance.
The band is in the midst of a North American trek. The 'Tension' tour continues through the end of November and dates can be seen here. While 'Jimmy Kimmel Live' may have been Nine Inch Nails' network TV debut, they did play a cable show 'Dance Party USA' many, many years ago. Watch the footage here.
Nine Inch Nails' 'All Time Low'