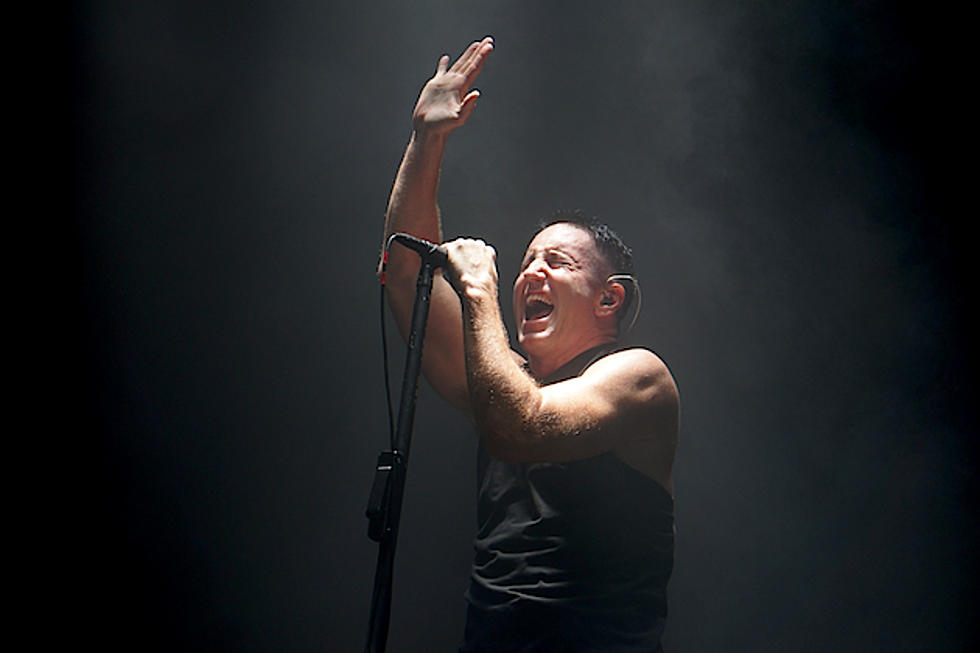 Nine Inch Nails Spoofed in New Parody Track, 'This Is a Trent Reznor Song'
Spencer Kaufman, Loudwire
There's no doubt that Nine Inch Nails mastermind Trent Reznor is a musical innovator -- and they say that imitation is the sincerest form of flattery. But that all said, a new parody tune called 'This Is a Trent Reznor Song' is just plain hilarious!
The parody track (listen below) starts with an ominously dark opening that evolves into an infectious loop and the singer proclaiming, "I am Trent Reznor / This is how I write songs / Make all my verses sound like this / Then I throw in some random percussion / So that you can dance to it."
As you can expect from the opening lines, the vocalist goes about picking through the minutiae of traits that you'll find in Nine Inch Nails tracks before generating the smile-inducting lines, "This is a Trent Reznor song / Yeah it's still going on / Seriously it's the same song / But it's very awesome."
Concluding the track, the frontman finishes, "Let's end the song with creepy piano / Now it sounds like a haunted house / Let's end the song with creepy piano / Yeah it sounds really awesome."
The parody comes courtesy of Freddy Scott, and is eerily similar to the recent Nine Inch Nails single 'Copy of A,' thus adding to the ironically fun factor. The Nine Inch Nails parody comes on the heels of 'Abracadabralifornia,' a Red Hot Chili Peppers parody that fooled many earlier this week when it popped up at a website titled RHCP2014.com.
Listen to Freddy Scott's Parody, 'This Is a Trent Reznor Song'