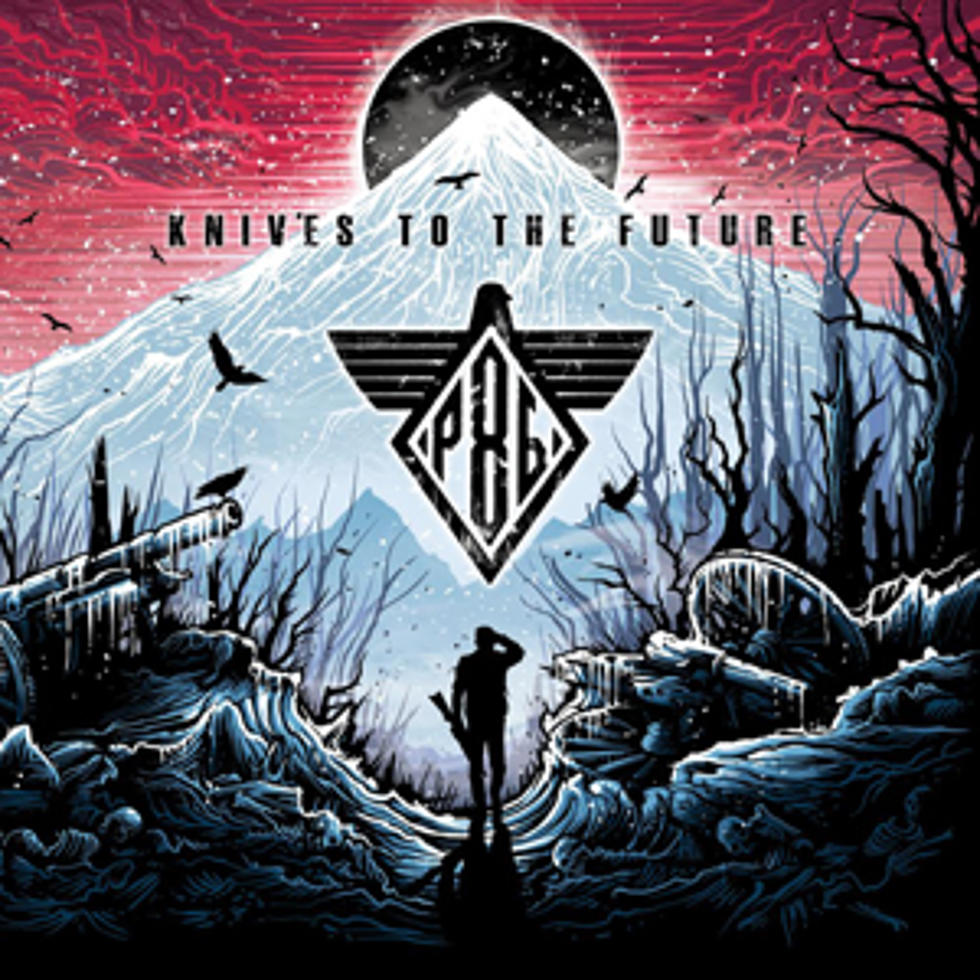 Project 86, 'Knives to the Future' – Exclusive Song Premiere
Team Black Recordings
Project 86 have November square in their sights for their new album, 'Knives to the Future,' but in the meantime they've unleashed the disc's title track exclusively here at Loudwire (listen below).
The hard-hitting tune has a tribal beat to it as the song propels forward. Meanwhile, frontman Andrew Schwab doesn't hold back, unleashing some primal vocals on listeners.
The frontman tells Loudwire of the track, "Conceptually, this is a song about embracing your past, for better or worse, and realizing you do not have to be defined by it. It is about greeting what lies ahead without fear or shame. Prepared, we brace for anything that comes in our paths."
As stated, 'Knives to the Future' is the title track to the band's next album. Project 86 used an Indiegogo campaign to help offset the costs of the disc and nearly doubled their chosen goal. The band laid down 12 tracks for the album, along four additional acoustic bonus tracks, and Schwab is proud of what Project 86 have accomplished on their new album.
"The album is about a search for truth and destiny through rediscovering secrets hidden in your past," says Schwab. "Sonically it is heavy, deeply emotional, desperate, and very personal. I'm very proud of what has been accomplished both with the fans and the music in this recent chapter."
'Knives to the Future' is due Nov. 11, with pre-orders available at this location. You can also look for Project 86 returning to the road and Schwab is plotting a new companion workbook for 'The Tin Soldiers' along with a 3-song digital single for his new electronic project, London Six Echo. Check out Project 86's 'Knives to the Future' title track below.
Project 86, 'Knives to the Future'