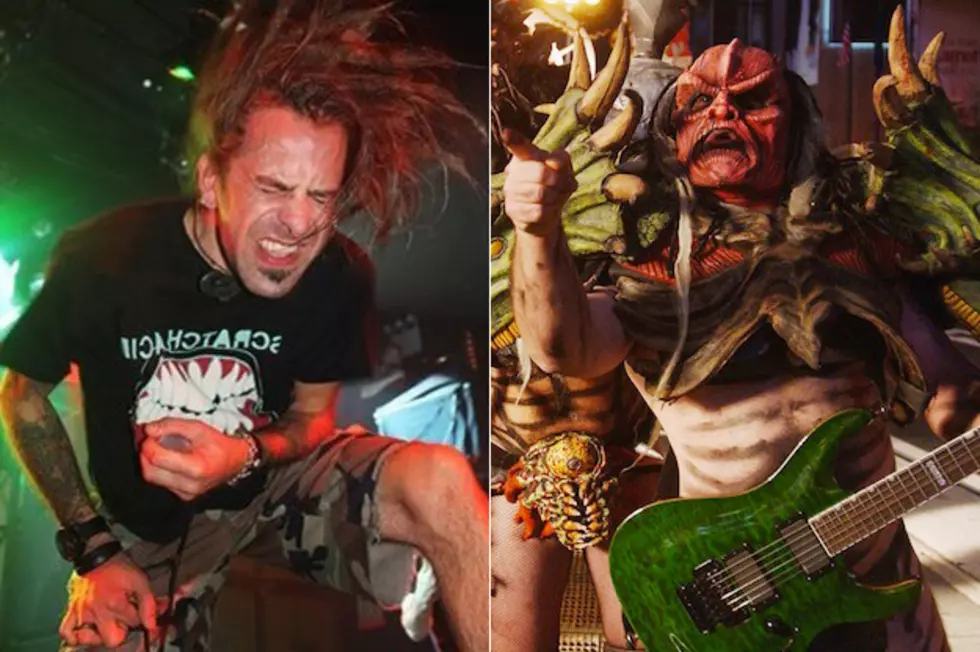 Lamb of God's Randy Blythe and GWAR to Possibly Record Late Cory Smoot Solo Tracks
During an interview from 2012's Australia Soundwave Festival, Lamb of God frontman Randy Blythe said he may lend his vocal talents on some solo tunes written by late GWAR axeman Cory Smoot (also known as Flattus Maximus).
The Lamb of God vocalist offered some kind words about Smoot during the down-under interview. "He was really sweet. I did a couple of recording projects with him and just to illustrate the way he was -- I mean we've toured with Gwar a bunch -- they kind of brought us up as if they were our older brothers."
Blythe also regaled Soundwave TV with a story of Smoot's generosity as a producer and engineer. The Lamb of God vocalist recorded guest vocal spots for both Chris Norris of Darkest Hour and Hatebreed's Jamey Jasta - while Smoot manned the board for the recordings. According to Blythe, when the subject of paying Smoot for his contributions came up, the late GWAR guitarist replied, "I wasn't planning on you paying me."
Blythe also spoke about potentially recording vocal tracks for Smoot's solo project. "He gave me four songs that he was working on for his solo project and he was just like, "If you have time and you like this, man put some vocals to it," and I was like "Sure, dude." I still have those songs. I talked to Brocky [Oderus Urungus] and the rest of those guys about maybe doing something with that."
GWAR are currently on tour with Municipal Waste and Ghoul. Check out our review of their New Jersey show here.
Watch Lamb of God's Full Interview at Soundwave