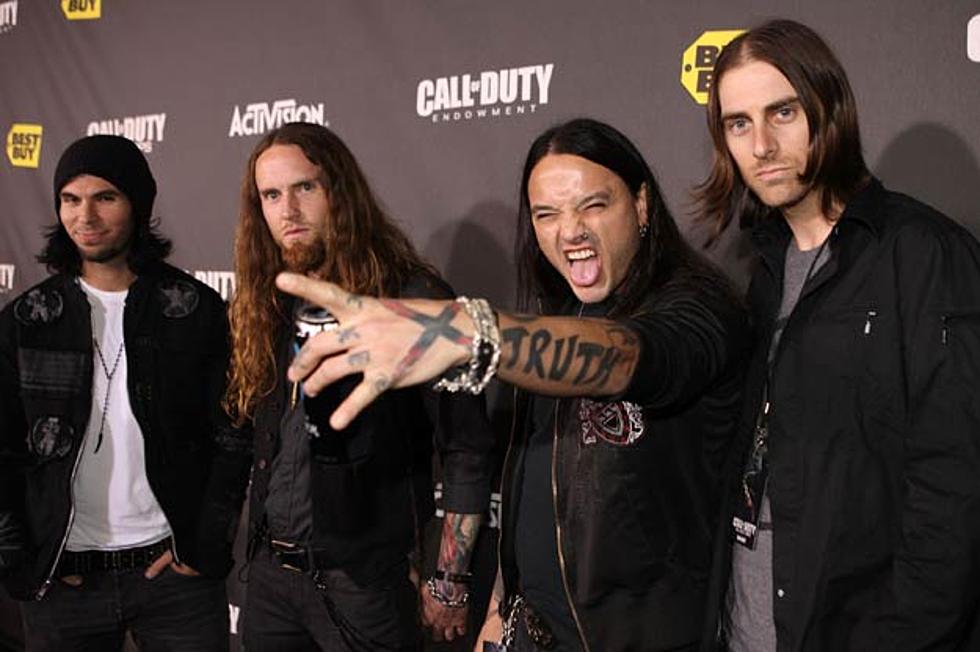 Rev Theory Perform Acoustic Version of 'Wanted Man'
Rev Theory had to bail on their slot on the Five Finger Death Punch fall tour due to a freak accident involving a beer bottle that caused injury to guitarist Julien Jorgensen's hand, sidelining him and the band. The band did hit the road to play a few intimate, acoustic gigs here and there, including one at the Banana 101.5 FM studios in Michigan, which took place on Nov. 16.
Rev Theory old the station that it elected not to hire a replacement for Jorgensen while he healed after surgery, since they would have been playing to a largely new audience and didn't want to showcase an altered version of the band.
Rev Theory performed five songs, including 'Wanted Man,' 'The Fire,' 'Justice,' 'Far From Over' and 'Hell Yeah.' When prefacing 'Wanted Man,' the band stated that the song is about the men and women who serve our country. The band stripped down –no, not in that way!- and unplugged for an intimate performance that was just as high-impact as if they were on stage and fully charged.
Check out the band's acoustic rendition of 'Wanted Man' below. If you want to watch the full performance, then head on over to Banana 101.5's site to check out the footage of the other four songs. We recommend soaking in the entire performance because it's that good.
Watch Rev Theory Perform 'Wanted Man'