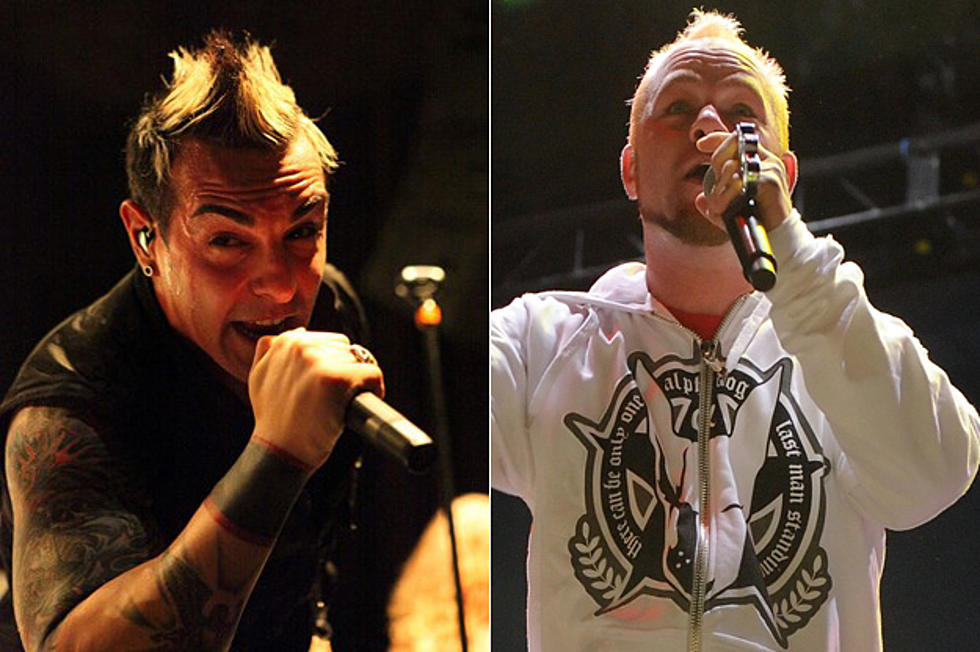 Rev Theory vs. Five Finger Death Punch – Cage Match
Rev Theory fans proved their loyalty once again as they had a big victory over Mastodon yesterday. Will Rev Theory and their enthusiasts pull out another win against today's opponent?
Five Finger Death Punch are known for their forceful anthems. The band shows their less volatile side with their second single off 'American Capitalist,' a power ballad titled  'Remember Everything.' Read Loudwire's review of the track here.
Rev Theory were actually set to hit the road with Five Finger Death Punch as part of the current Share the Welt Tour this year along with Hatebreed and All That Remains. Unfortunately, a freak hand injury suffered by Rev Theory guitarist Julien Jorgensen forced them off the bill. However, Rev Theory have just announced a run of headlining dates.
So, will Rev Theory remain victorious or will Five Finger Death Punch knock them out? Vote for your favorite song below and decide who moves on to the next Cage Match!
Listen to Rev Theory, 'The Fire'
Listen to Five Finger Death Punch, 'Remember Everything'
Rules of Cage Match:
There are no rules … except this one: If a song remains the reigning champ for five straight cage matches, it is retired to the Loudwire Cage Match Hall of Fame. With so many great songs out there, we have to give other bands a chance!