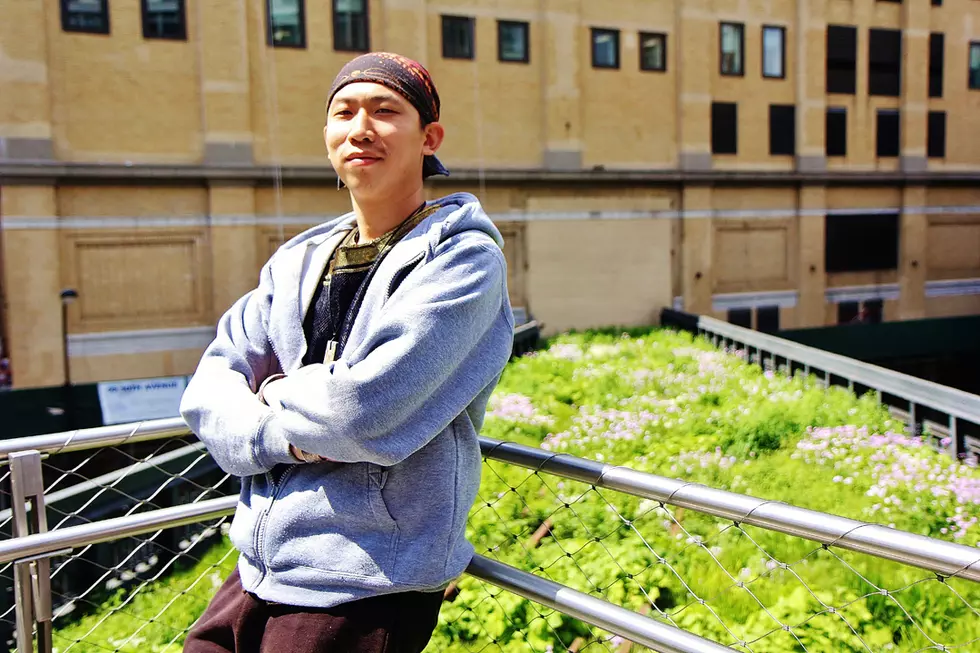 Tengger Cavalry Bandleader Nature Ganganbaigal Has Died
Liz Ramanand, Loudwire
Nature Ganganbaigal (Nature G), founder, singer and multi-instrumentalist of Mongolian folk-metal outfit Tengger Cavalry, has died following a period of uncertainty regarding the musician's whereabouts. A cause of death has not been made public, but Ganganbaigal's body was reportedly found by authorities June 13, the group's members told MetalSucks Monday (June 24).
"We grew suspicious when he did not show up for a pre-show rehearsal last weekend," Tengger Cavalry guitarist Patrick Reilly explained. "We also had a video shoot scheduled, so for him to miss that was a cause for suspicion." The guitarist confirmed the bandleader's death on Facebook later that day. Read the group's statement down toward the bottom of this post.
Based in New York but born in China, Ganganbaigal started Tengger Cavalry in 2010, going on to define the band's mixture of heavy metal with Mongolian folk music on releases such as 2017's Die on My Ride and 2016 EP Mountain Side. Apparently, the band briefly broke up in 2018 before reuniting on 2019's Northern Memory album. Near the end of last year, the group embarked on a North American tour.
Ganganbaigal was forward about his mental health struggles. To Kerrang! earlier this year, he described a suicide attempt which inadvertently resulted in police intervention.
"I was on top of this building, thinking about doing it, when out of nowhere a bunch of police came," he said. "They were there doing an inspection, and asked me what I was doing here. And I realized that deep down, I still wanted help. I wanted a way out."
"I was actually in a heavy metal band when I was in high school, and then when I was in college I had another traditional metal band. So I played thrash metal and this classical metal style for a long time," Ganganbaigal recalled. "I figured I would do something that not many people can do, and I wanted to do something more for myself."
See the band's statement and Reilly's post below.
Mental health struggles affect everyone. Don't be afraid to ask for help if you need it. The National Suicide Prevention Lifeline offers free and confidential help and can be reached at 1-800-273-8255.
"It is with deep sadness and shock that we must share the news that Nature has passed away. Nature's greatest goal in life was the unite people of all backgrounds through community and through music. He was also an advocate for mental health, and encouraged everyone from friends to total strangers to persist through their struggles. Though we have lost a dear friend and a great artists, we know that his music will live on and continue to help us find our common ground and find our strength despite adversity. Please respect the privacy of Nature's family during his painful time. May the Eternal Blue Sky find him at peace."
Rockers We've Lost in 2019