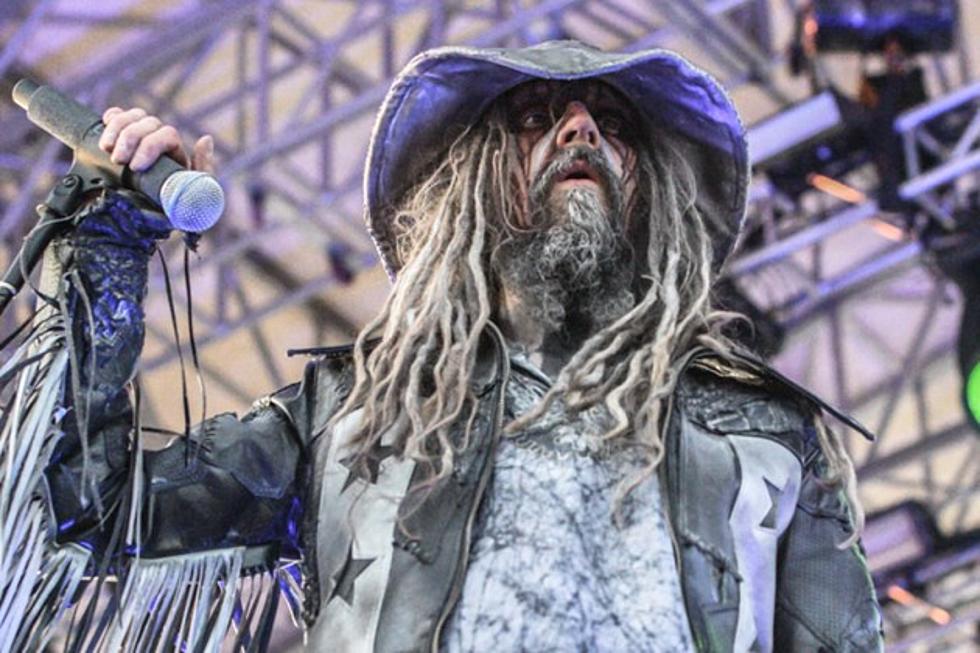 Rob Zombie Wraps 2015 Loudwire Music Festival With Face-Melting Set – Photos and Videos
Loudwire / Chad Johnson, In Action Photos
Rob Zombie knows how to put on a show, and thus he was the perfect person to wrap up the inaugural Loudwire Music Festival. Making sure that fans would leave with a performance that blew them away, Zombie and his band rocked the Jam Ranch with a set filled with hard rocking ear candy as well as a treat for the eyes as well. The backdrop featured a mix of iconic horror film monsters, including King Kong, Frankenstein and the Wolfman.
The theatrical set kicked off with the trudging set opener "Teenage Nosferatu P--sy," and really kicked into gear with "Superbeast." Noticing there were seats in front of the stage, he urged fans to toss them aside and before long there was a full on pit as Zombie rocked along to "Living Dead Girl," "Sick Bubblegum" and other favorites. Adding to the fun vibe of the set, the rocker also added a bit of James Brown's "Sex Machine" and "I Feel Good" between songs.
Later in the show, he dipped into the covers catalogs for performances of the Ramones' classic "Blitzkrieg Bop," Alice Cooper's "School's Out" and Grand Funk Railroad's "We're an American Band," got the whole crowd pogoing along to "Thunder Kiss 65" and took a trip into the crowd to get an up close look at those who waited all day to rock out with him. Finishing out the night on a high note, Zombie played the song that really kicked off his solo career, "Dragula." Check out photos and videos from the set below.
Rob Zombie Rocks 2015 Loudwire Music Festival [Photos + Videos]
You Think You Know Rob Zombie?