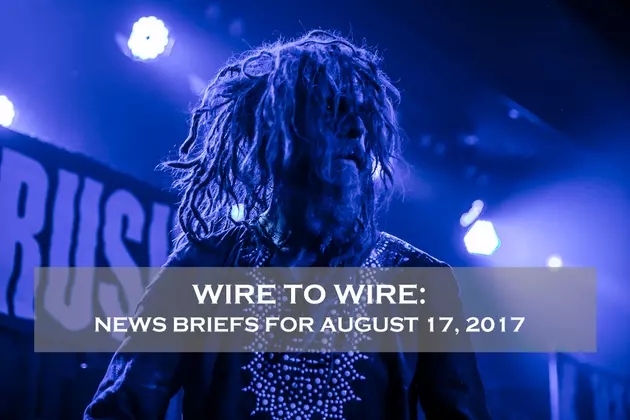 Rob Zombie to Host Halloween Programming on TV, Plus News on Fireball Ministry, Whitesnake + More
Kathy Flynn, WickedGoddessPhotography.com
In addition to the big stories we covered today, Wire-to-Wire provides you with some of the other key rock and metal news items from Aug. 17, 2017:
- Who better than Rob Zombie to serve as the host of HDNet Movies' Rob Zombie's 13 Nights of Halloween movie programming? From Oct. 19-31, HDNet Movies will feature nightly horror films with the rocker/director introducing the films and sharing his thoughts on each flick.
- Fireball Ministry are on their way back with their fifth studio album. Remember the Story will be released Oct. 6 via Cleopatra Records and you can pre-order the disc here. Watch the lyric video for "Back on Earth" here.
- Within the Ruins have just released a new live video for their song "Incomplete Harmony." Take a look here. The clip arrives just as the band has revealed the next leg of their touring. See all of their scheduled dates here.