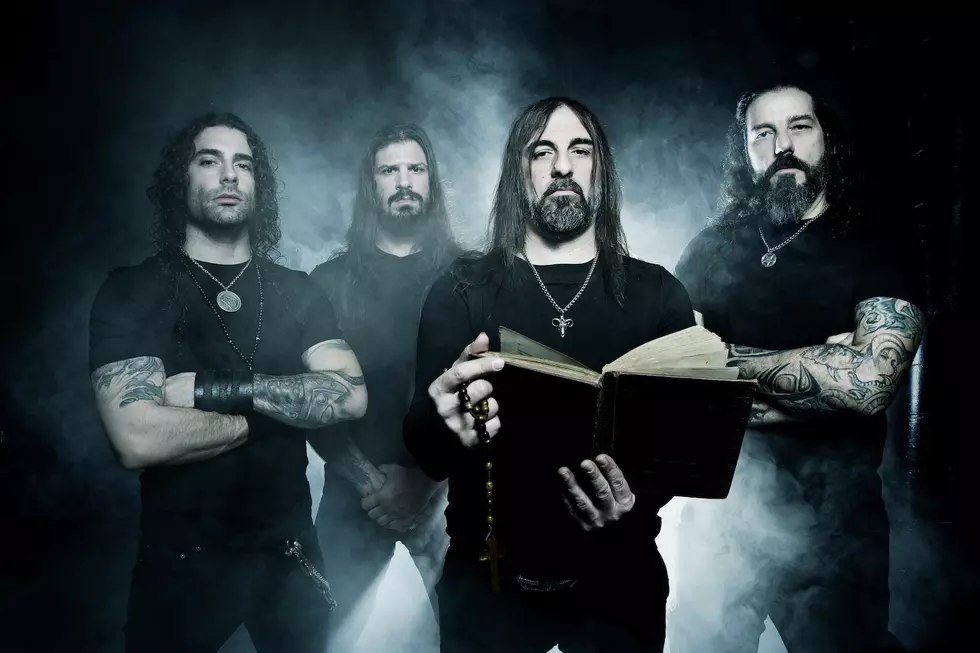 Rotting Christ Debut First Song Off 2019 Album 'The Heretics'
Ester Segarra
For more than 30 years, Rotting Christ have loomed large as the pillar of Greek black metal. The Heretics will be unleashed on Feb. 15 through Season of Mist, marking the 13th studio effort for the Hellenic battalion, and they've debuted the first song off the record, "Fire, God and Fear."
Melody has mostly been the focus of Rotting Christ's sound, though it's something they had moved away from in recent releases. It rears its head on "Fire, God and Fear" with hypnotic effect over a steady, mid-tempo march. Take a listen below.
"Dear metal brothers around! After almost three years of silence and countless hours of inner search, I can proudly announce, on behalf of the band, our fresh artistic worry that is represented in 'Fire, God and Fear', taken from the upcoming opus The Heretics," begins frontman Sakis Tolis. He continues, "A song that definitely won't create a clear opinion on how the new album will sound like, but shows the heretic and atmospheric approach we have chosen for creation. I hope you will enjoy our new album and until we cross paths mentally... Non Serviam brothers and sisters!"
The Heretics was mixed and mastered by Jens Bogren at Fascination Street Studios. The artwork and 10-song track listing can be seen below.
Rotting Christ, The Heretics Album Art + Track Listing
01. In the Name of God (04:14)
02. Vetry Zlye (03:13)
03. Heaven and Hell and Fire (04:52)
04. Hallowed Be Thy Name (05:06)
05. Dies Irae (03:46)
06. I Believe (03:42)
07. Fire God and Fear (04:50)
08. The Voice of the Universe (05:23)
09. The New Messiah (03:07)
10. The Raven (05:23)
See Rotting Christ in the Top 30 Black Metal Albums of All Time