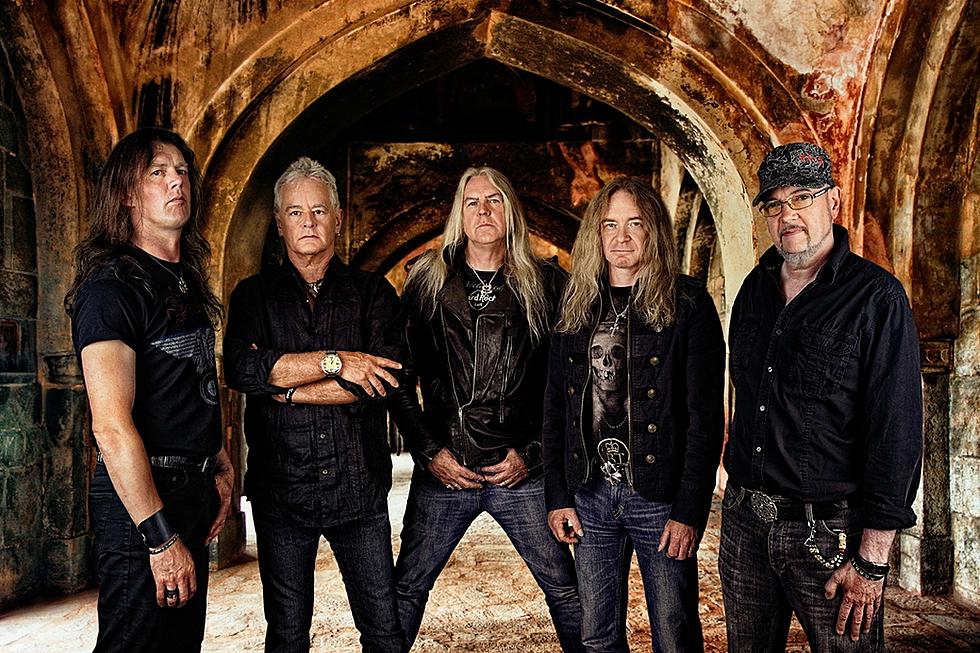 NWOBHM Icons Saxon Detail 22nd Studio Album 'Thunderbolt'
UDR Music
The Wheels of Steel continue to roll! Saxon, one of the most prolific acts in metal's history and guardians of the NWOBHM flame, have just announced the details behind their whopping 22nd studio album, Thunderbolt.
The album is set for release on Feb. 2 through Militia Guard (Silver Lining Music) as the British outfit adds 11 new tracks (listing below) to their canon. The successor to Battering Ram comes three years after the album's release and ensures that the band's career-long streak of never letting fans wait more than three years for a new record remains intact. Saxon's new millennium output has been unbelievably strong, a trend fans hope will continue with Thunderbolt.
Frontman Biff Byford comments, "This is album 22 and it's called Thunderbolt. It's a storming, smashing, thundering collection of tracks we've been crafting with producer Andy Sneap and it's finished, ready to be unleashed. Stand clear and fasten your seat belts!"
Saxon will provide direct support for Judas Priest on their upcoming spring 2018 North American tour as the metal gods promote Firepower. Opening the show will be Black Star Riders, who are essentially Thin Lizzy veiled by a different name in order to respect the legacy on Phil Lynott. The run begins on March 13 and to see if this classic tour package is coming near you, click here.
Saxon, Thunderbolt Album Art + Track Listing
Saxon, Thunderbolt Track Listing
01. "Olympus Rising"
02. "Thunderbolt"
03. "The Secret of Flight"
04. "Nosferatu (The Vampires Waltz)"
05. "They Played Rock and Roll"
06. "Predator"
07. "Sons of Odin"
08. "Sniper"
09. "A Wizard's Tale"
10. "Speed Merchants"
11. "Roadie's Song"
12. "Nosferatu (Raw Version)" *
Top 10 NWOBHM Albums You May Not Own Yet … But Should!