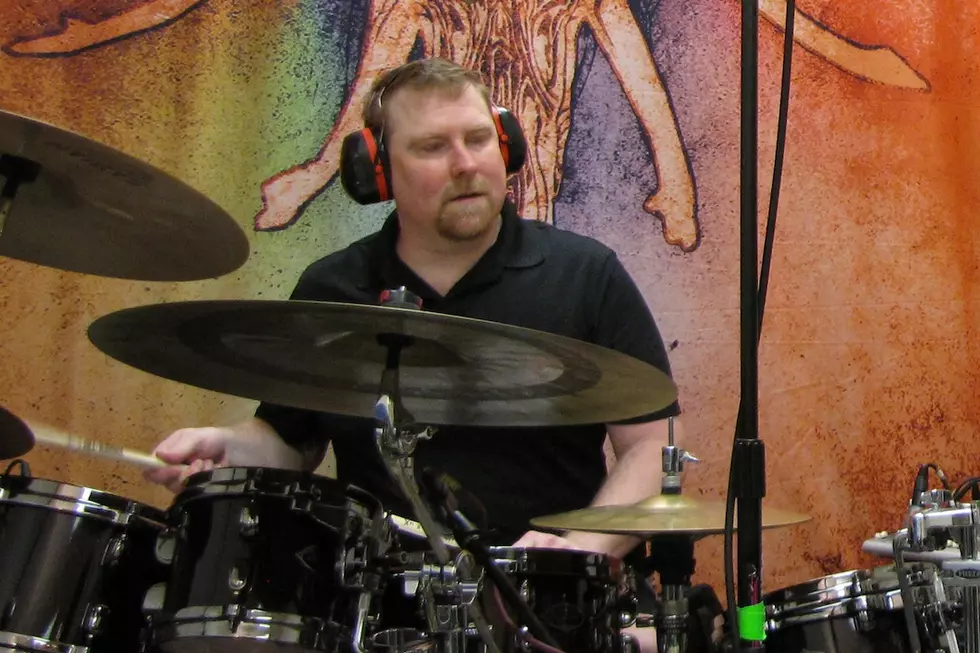 Sean Reinert Exits Cynic After Reaching Agreement Over Name, Plus News on Synyster Gates, Stone Sour + More
Season of Mist
In addition to the big stories we covered today, Wire-to-Wire provides you with some of the other key rock and metal news items from Dec. 11, 2017:
- Cynic will continue without the services of drummer Sean Reinert. In a posting on his Facebook account, the drummer announced that it is with "heavy heart, but also a lightened spirit" that he came to terms with Paul Masvidal over the rights to the band name, and that they will now go their separate ways with Masvidal continuing to play under the Cynic moniker. Read his full statement here.
- Avenged Sevenfold's Synyster Gates made a guest appearance at The Game Awards late last week. He performed alongside an orchestra and Tina Guo as they delivered a medley of video game themes. Watch the performance here.
- Stone Sour delivered a blistering performance at the Troubadour in Los Angeles earlier this summer around the release of their Hydrograd album. Now there's a 360-degree video for "Taipei Person / Allah Tea," which opened the show. Take a look and scan around to see the energy in the room here.
- During a Sunday (Dec. 10) show in Houston, Clutch unveiled a brand new song called "150 Pesos." Take a listen to the track here.
- Against Me!'s Laura Jane Grace had a chance to rock out with Cyndi Lauper, performing a revved up version of "Goonies R Good Enough" at the Beacon Theater in New York Saturday night (Dec. 9). Watch fan-shot footage here. "What an absolutely surreal and fun experience," stated Grace in an Instagram post after the show.