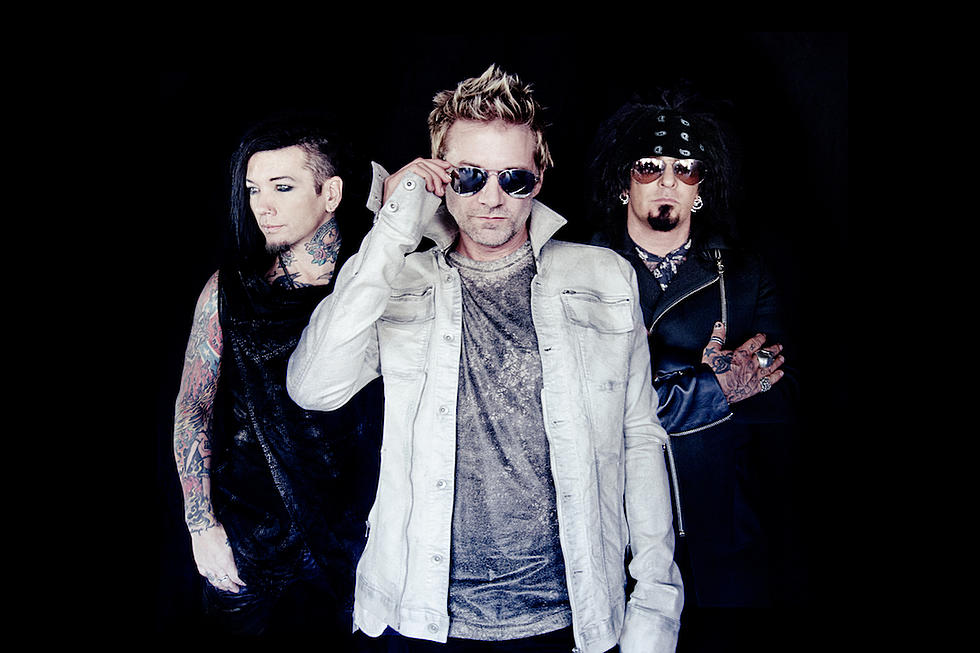 Sixx: A.M. Returning From Hiatus?
Paul Brown
Nikki Sixx is gearing up for a busy 2019. Aside from highly-anticipated new Motley Crue music, he is working a recently announced "trilogy" project. Although it remains unknown what it entails, fans wondered if Sixx: A.M. would be involved.
Sixx has since posted another schedule update on social media, which revealed that a new Sixx: A.M. music video will be recorded in two weeks. He did not say whether it'll be for anew song or previously released material.
His bandmates - singer James Michael and guitarist DJ Ashba - announced earlier this year that Sixx: A.M. was going on an "indefinite hiatus." The duo formed a new band called Pyromantic, but have yet to release any music under the name.
It remains unknown wether or not Sixx: A.M. will be returning as a full unit, but the fact that a new video is being recorded is a good sign for those awaiting the group's return.
Alongside the aforementioned plans, Sixx is also writing music for an undisclosed project with Rob Zombie guitarist John 5. "Officially start working on a new album tomorrow as part of my trilogy project for 2019," he wrote in an Instagram post. "Very excited to be working with a handful of different producers and artists to pull the vision that's been haunting me together." He revealed in a later post that 5 was one of the collaborators he has been writing with.
30 Best Hair Metal Albums