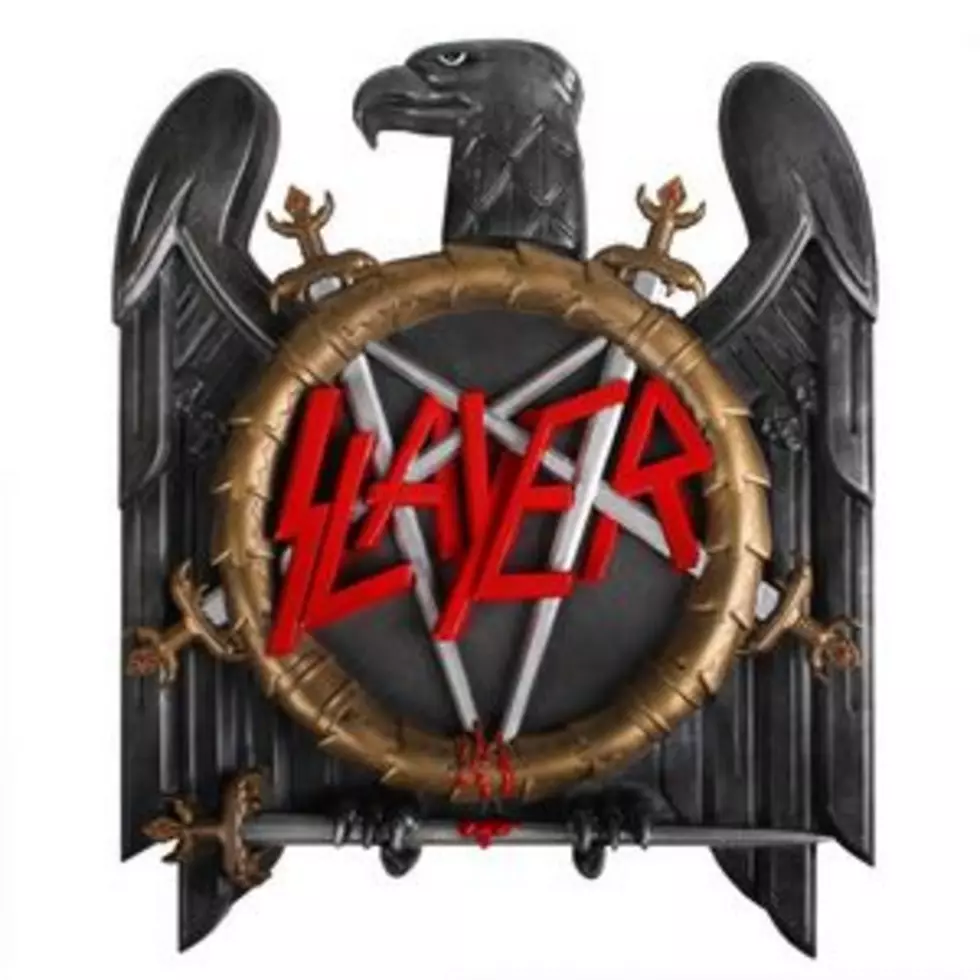 Slayer Reveal Details on 'Repentless' Metal Eagle Edition
Nuclear Blast Records
A few weeks ago Slayer announced they would be unleashing their upcoming album, Repentless, on Sept. 11. In addition to the standard version, a massive Metal Eagle edition will also be available.
The Metal Eagle edition is heavy, both literally and figuratively. The aluminum alloy package weighs in at nearly eight pounds. It includes a deluxe digipak of Repentless that folds out into an inverted cross. There's also a Blu-ray with Slayer Live at Wacken 2014 and the Making of Repentless documentary along with a CD version of Slayer Live at Wacken 2014.
Non-musical content such as a fold-out poster, album sticker and numbered certificate is also included. The Metal Eagle edition will only be sold via Nuclear Blast online stores and limited to 3,000 copies worldwide. It costs $179.99 and can be pre-ordered at this location.
In a recent interview with Loudwire, guitarist Kerry King talked about Repentless: "It's awesome. It's so silly to say that because every musician since the dawn of time says their new record is awesome, but the record is really awesome. It's cool, I'm very proud. Tom [Araya] did a great job, [producer] Terry Date did a great job, Tom's vocals sound amazing, guitars sound amazing. The drums sound amazing."
King continues, "I think it took a long time. We are six years deep in the World Painted Blood, but I mean I hate to throw adversity around but we had some adverse f—ng years before we got together, we got one of Jeff's songs on it. I don't know what to say, it's heavy. It's fast, it's spooky and it's awesome."
You Think You Know Slayer?
Slayer's Kerry King Plays 'Wikipedia: Fact or Fiction?'