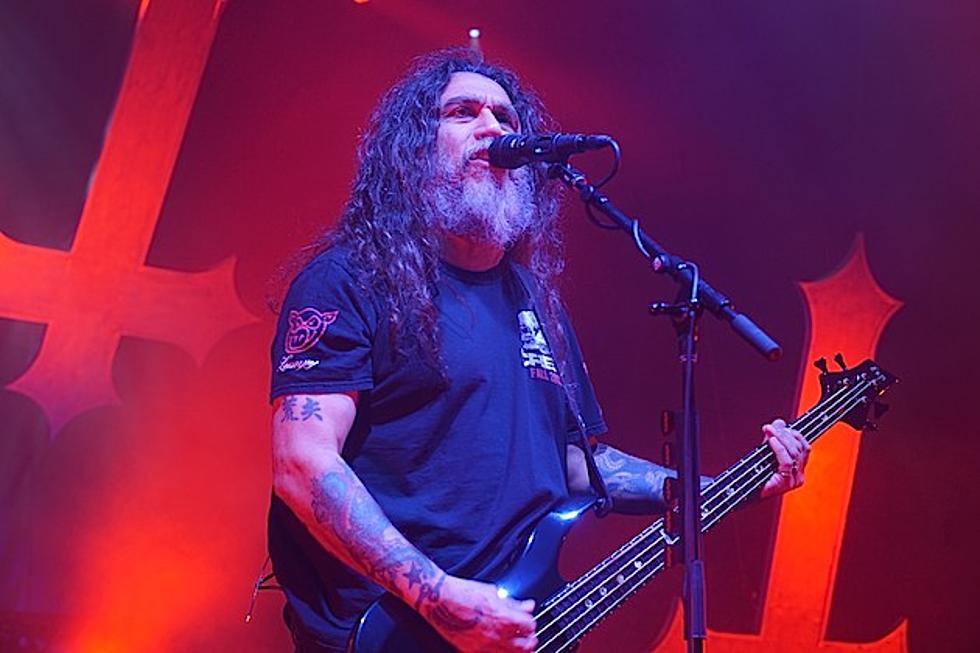 Slayer in the Studio With Producer Terry Date
Spencer Kaufman, Loudwire
While many people kicked back and took it easy over Labor Day weekend, the guys in Slayer were hard at work in the studio laying down tracks for the band's upcoming album.  The group posted several photos on Facebook and Instagram from inside the studio including two shots of Tom Araya recording vocals, as well as one featuring producer Terry Date, who is helming the new effort.
Date, known for his work with Korn, Deftones and Pantera, among others, also produced the band's song 'Implode,' which was made available to fans as a free download after April's Golden God Awards. For fans who have not downloaded the track, it is still available here.
Last month, Slayer excited fans by teasing the recording of the new album by posting a photo showing the back of guitarist Kerry King sitting behind the studio soundboard with the caption hashtag #SlayerAlbum15.
The new album will mark the first album since the death of guitarist Jeff Hanneman, who passed away in May of 2013. It also sees the band moving on with out drummer Dave Lombardo, who was dismissed from the band last year. Guitarist Gary Holt and drummer Paul Bostaph will help Slayer usher in their new chapter when the album is released in 2015, via Nuclear Blast Records.