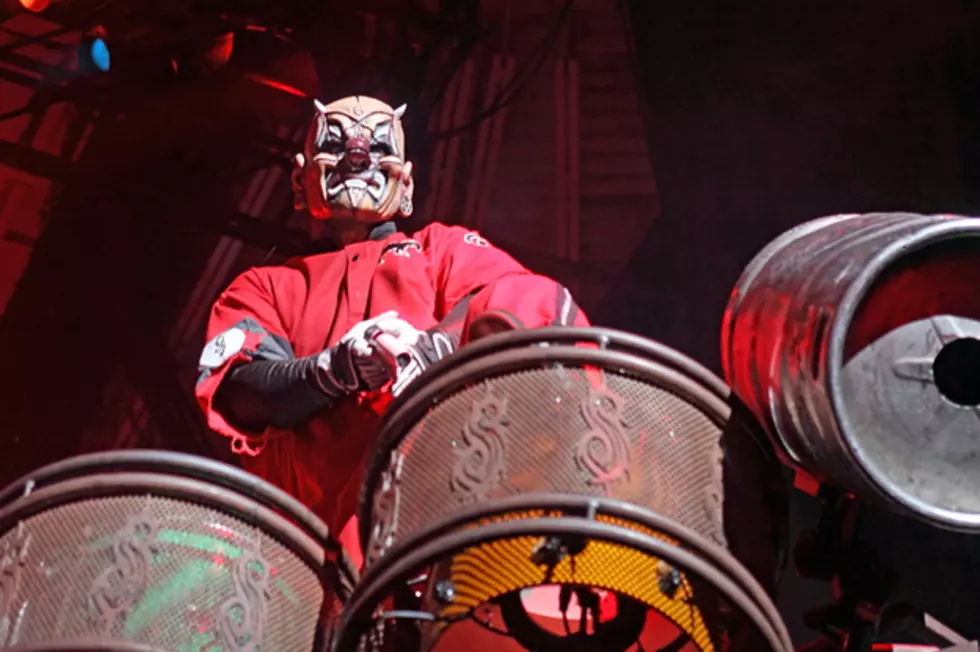 Slipknot's Clown Talks Knotfest, 'Antennas to Hell,' Legacy of Paul Gray + More
Mary Ouellette, SheWillShootYou.com
Waiting patiently outside of the band trailers during the 2012 Heavy MTL Festival in Montreal, Canada, we couldn't help but feel anxiously elated that we were about to speak with Slipknot percussionist / backup vocalist Shawn 'Clown' Crahan. After he allowed us into his den, we spoke with Clown about the past, present and future of Slipknot in an interview you won't want to miss.
Quietly waiting for our arrival in his trailer, we couldn't help but feel a dark and unsettling presence as we entered Clown's space. The musician was already rocking back and forth and dawning his full Slipknot garb, with eyes piercing through an unnerving clown mask. Despite the odd atmosphere, we spoke in great detail with Clown, discussing their Heavy MTL gig, headlining spot on Mayhem Fest; their very own festival, Knotfest; the emotional difficulties of touring and entering the studio without their beloved bassist Paul Gray and much more.
Check out our exclusive and fascinating interview with Slipknot's Shawn 'Clown' Crahan.
Slipknot's Shawn 'Clown' Crahan Talks With Loudwire