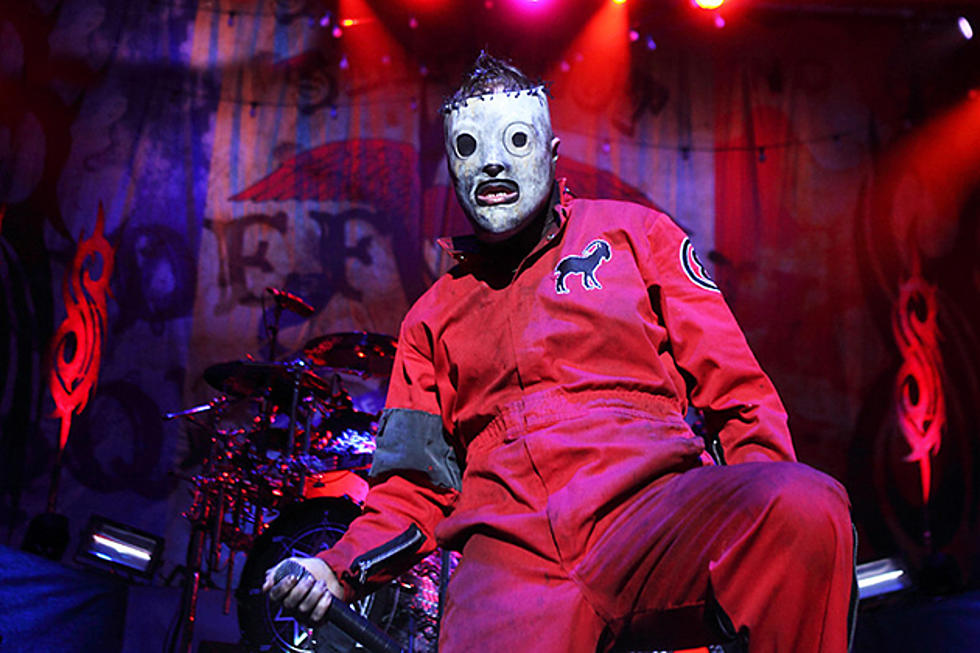 Slipknot Reveal Fifth New Album Teaser Trailer
Mary Ouellette, SheWillShootYou.com
The Slipknot videos keep coming. The band's latest teaser trailer, their fifth overall, speeds up the action with many quick hitting images all pieced together.
As with their past clips, the woman in charcoal black, the dingy room and the closes ups of a bloody mouth are still prominent, as it now appears as though some sort of ritual is taking place.
In Slipknot's latest Facebook still, what looks to be the gums of someone's mouth are featured along with the cryptic words 'Succumb To/The Selfish/Creation.' Check it out below.
To keep the mystique going, vocalist Corey Taylor tweeted out a clue possibly pointing to big news coming Friday Aug. 1:
See Slipknot's Members Without Their Masks