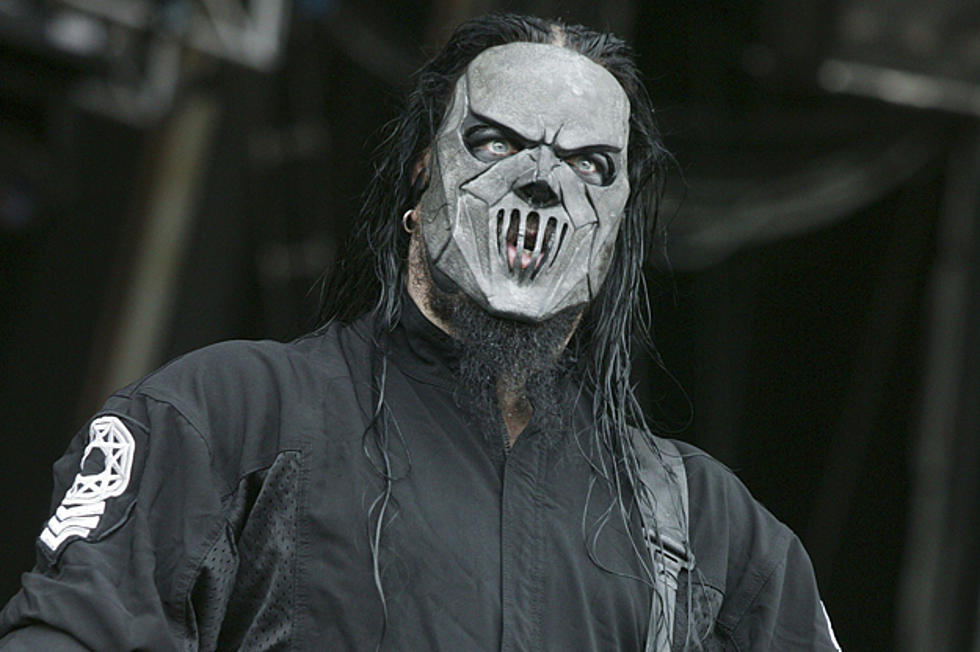 Slipknot Guitarist Mick Thomson Gets Married
Jo Hale, Getty Images
Congrats are in order for Slipknot guitarist Mick Thomson, as Blabbermouth reports he wed girlfriend Stacy Riley Friday (Oct. 5). Photos of the happy couple can be seen on Riley's Tumblr account.
Thomson has enjoyed the fall months after a busy summer out on the road with Slipknot. Not only did the group headline the Rockstar Energy Drink Mayhem Festival, but they also put together their inaugural two-destination Knotfest event.
Having toured Europe and North America over the last two years while celebrating the memory of late bassist Paul Gray, the band members appear to be getting closer to making their musical return. The group also issued their 'Antennas to Hell' greatest hits package.
Corey Taylor, who had been one of the more reluctant members when it came to discussion of continuing without Gray, recently confirmed that the group had been putting together demos for their fifth album. However, no timetable has been given for the recording and release of the disc.
Slipknot recently were confirmed as one of the headliners for the 2013 Download Festival.