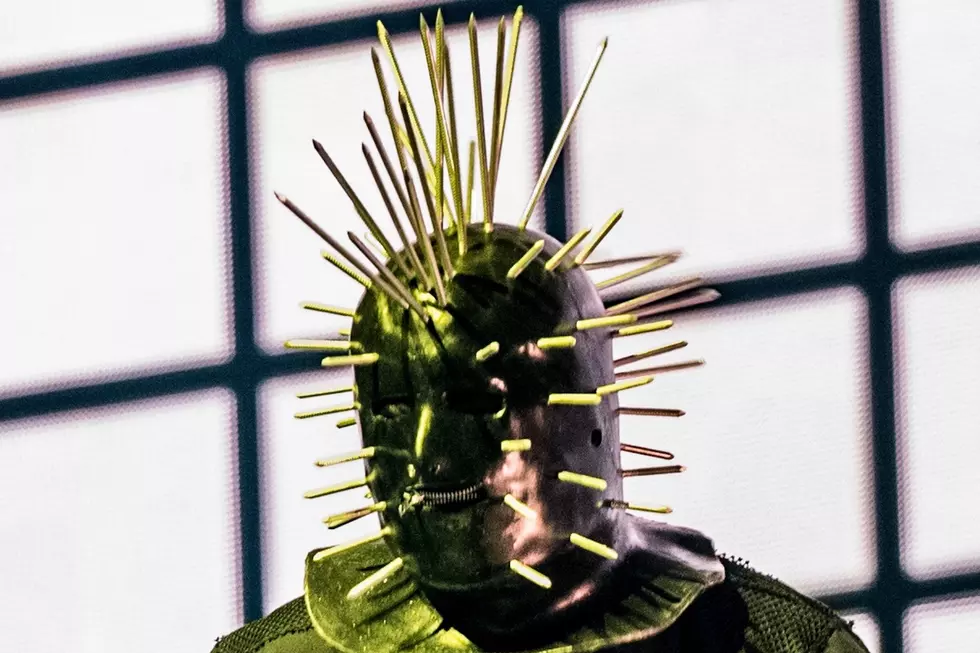 Slipknot Part Ways With Craig Jones, Delete Statement
Ollie Millington, Getty Images
UPDATE: Slipknot have deleted their social media statements about parting ways with Craig Jones. At the time of this update (7:15PM ET), a post shared by Knotfest remains active, which also states that the band and the longtime keyboardist have split. A screenshot of Slipknot's original statement can also be viewed below.
Slipknot have just announced they have parted ways with keyboardist Craig Jones in an official statement.
"To our fans, Slipknot is announcing that we have parted ways with Craig Jones. We wish Jones all the best for the future," the band writes on social media.
READ MORE: Slipknot's Clown to Sit Out Upcoming Tour Dates, Issues Statement
Jones, also known as 133 in the band, was designated at No. 5 amongst the nine-member group. He joined the band's lineup in early 1996, shortly after the group had finished recording of their demo album Mate. Feed. Kill. Repeat.
The musician was initially brought on board to take over for Donnie Steele, one of the band's guitarists, but he eventually transitioned to a spot sampling and playing keyboards for Slipknot. He actually was the second-longest tenured Slipknot member, with only Shawn "Clown" Crahan spending more time with the group.
His first official album with the band was 1999's self-titled offering. He appeared on seven albums total with the group, with the most recent being 2022's The End, So Far.
Within the band, Jones had one of the more identifiable looks, often donning a spiked look to his mask.
The news comes on the same day percussionist Clown revealed that he will be sitting out an undetermined amount of upcoming Slipknot shows to tend to his wife who is experiencing "some health issues."
It is not currently known if Slipknot intend to use a fill-in for Jones or if they will eventually seek a permanent replacement.
Slipknot on Tour
Head to the Slipknot website to see all of the band's upcoming shows as they continue to support last year's album The End, So Far and get your tickets here.
The Evolution of Slipknot's Terrifying Masks
A Photo Timeline of Slipknot's Turbulent Career
Because it wouldn't be the 'Knot without chaos.