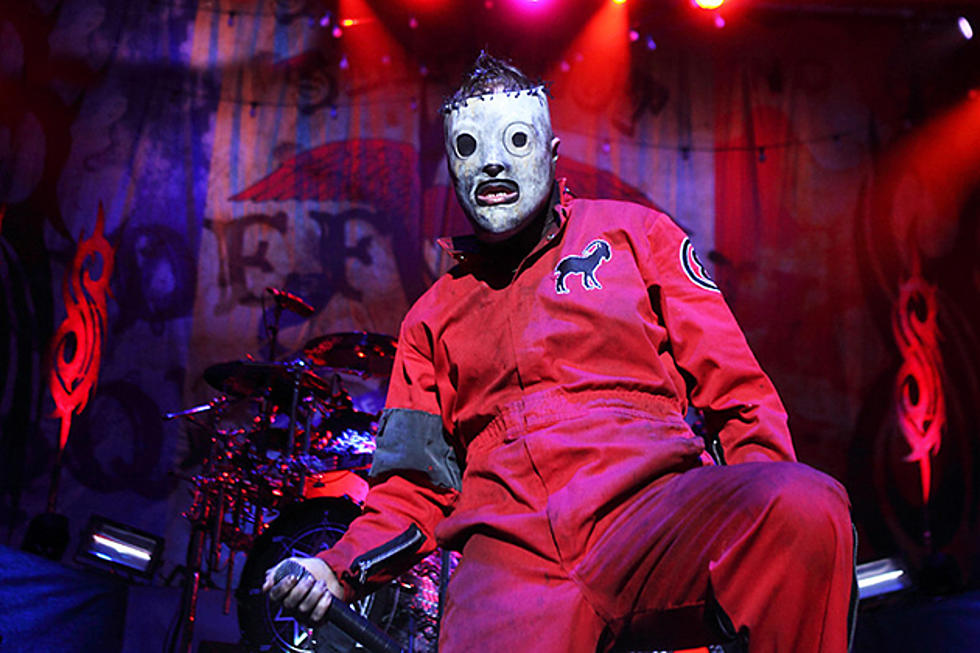 Slipknot Seek Human Maggots for 'The Devil In I' Video Shoot
Mary Ouellette, SheWillShootYou.com
Slipknot have already stated that 'The Devil In I' will be their first official single from their upcoming album, and it looks like they're getting things in order for that to happen. The band just issued and quickly fulfilled a casting call for the song's video.
The group asked for extras to appear as "human maggots" in the clip, which will be shot in the Los Angeles area on Aug. 22 and 23. The prerequisites for qualification included being between the ages of 20 and 35 and being comfortable to be shooting while barefoot. What does this all mean? We'll have to see how the "human maggots" are incorporated once the clip arrives.
In the interim though, fans can get their fill of heavy creepiness in the recently released video for 'The Negative One.' The video, which was the subject of many Slipknot teasers, can be seen at this location.
While we wait for word on Slipknot's new album, the band's fans can also catch the band staging their own Knotfest music weekend in San Bernardino, Calif. the weekend of Oct. 24-26. To enter for a chance to win a trip to Knotfest, use the form below.
See 20 Epic Slipknot Sid Wilson Stage Dives