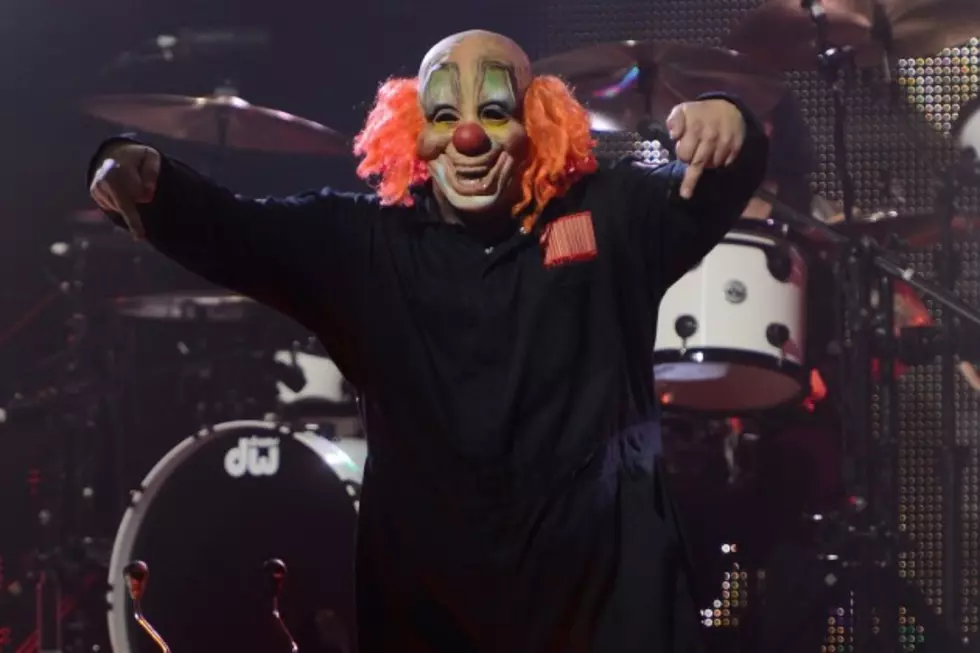 Slipknot's Shawn 'Clown' Crahan Envisions Band Continuing Beyond Current Lineup
Frazer Harrison, Getty Images
Slipknot are on top of their game at the moment, but percussionist Shawn "Clown" Crahan envisions the band and the brand outlasting all of the current members in the group.
In a new documentary produced by BBC's Radio 1, Crahan tells host Daniel P. Carter that he sees Slipknot living on for years to come. "I'm always trying to figure out how to let it be forever, kind of like a Van Gogh painting," says Crahan. "They're not just gonna take one of my album covers and stick in the Louvre. But if we can keep it going, if we can keep the philosophy and the culture going, there's no reason why kings and queens can't take it over."
Crahan points to the fact that the band has added two new members in the past year and sees that as the start of the succession process for the group. "Don't be surprised one day, you know, nobody will be in the band. It'll all just be new people," he explains. "I'll be 80 and there'll be a whole new Slipknot thing moving. I mean, we've got two new guys now, man. You never know -- my son might take over. You never know."
But for now, there's no need to worry about any other lineup changes. Slipknot are rolling along in support of their .5: The Gray Chapter album. Look for the band returning to the road in April at these locations. And be sure to check out the full Slipknot documentary, currently streaming for a limited time at BBC Radio 1.
You Think You Know Slipknot?