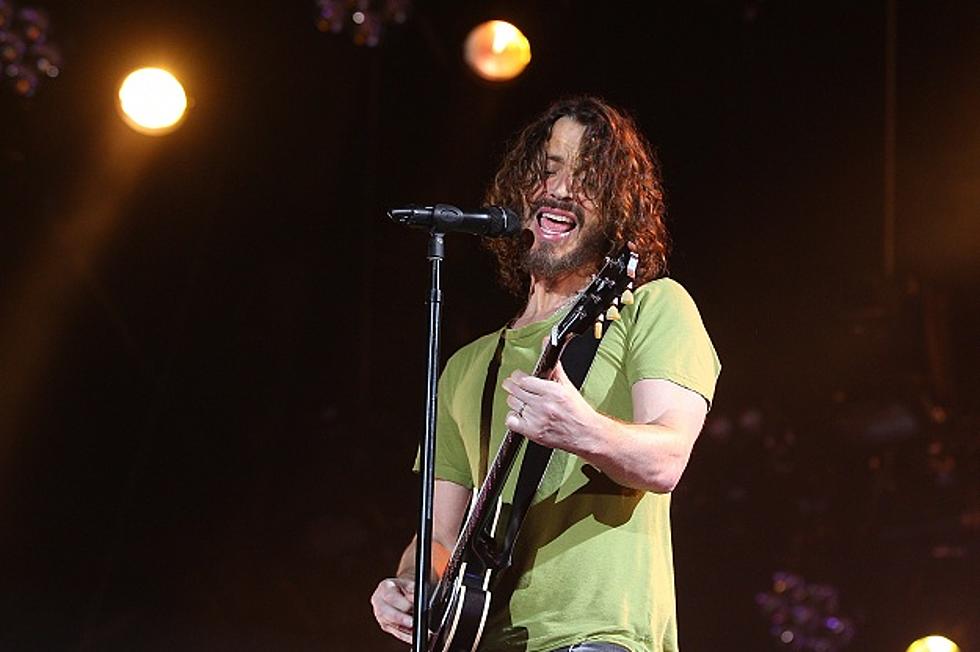 Soundgarden's Chris Cornell Calls Late '80s Rock 'Crap' + Slams Today's Pop Music Scene
Soundgarden frontman Chris Cornell feels that the current music scene is ailing and believes that his band's first new album in 16 years may be just what the doctor ordered.
The landscape of the music industry is completely unrecognizable from the days of Soundgarden's last release, 1996's 'Down on the Upside.' Despite the lengthy absence of the grunge titans, Cornell is drawing some parallels between today and when the band first broke onto the scene.
"A big reason grunge became so big so fast is because people were so sick of what was out there," Cornell tells The Sun. "It's the same thing now. You have a better chance of a very healthy and vital rock scene coming out today because there's something to react against."
"I've always believed that rock music benefits from an obstacle," Cornell explains. "The worst rock is made when everybody loves rock, like in the late '80s. That's the only time hard rock has been the biggest-selling genre of music — and it was mostly crap. The Seattle scene was the antithesis of that. Soundgarden was very instrumental in creating that shift."
Rock music isn't the only genre suffering from a lack of quality according to Cornell, who believes pop music has reached record lows as well. "Contemporary pop music couldn't be any worse than it is now. The one bright spot was Adele having the biggest-selling record of last year. They're actually songs and she can really sing. So obviously the biggest market still responds to a human being creating music."
Perhaps pop music isn't flourishing creatively like it was upon the release of Cornell's 2009 album 'Scream' (Sorry Chris, we had to), but the grunge icon believes the time is just right for the return of Soundgarden. "It's new music available to a new rock audience, and the ultimate of what we could have achieved in trying to reach a new generation of rock fans is to give them something that's theirs," Cornell boasts. "This album is every bit as vital as anything we've ever done. It's not in any way nostalgic, it's not a throwback."
Although he has clearly stated now and in the past that the forthcoming album is a step forward, not back, the frontman does ensure that one thing hasn't changed, "We stand alone outside of genres. We're not like anybody else. We can't be imitated."
Soundgarden are set to release their sixth studio album later this year, with previous statements indicating an October release date.