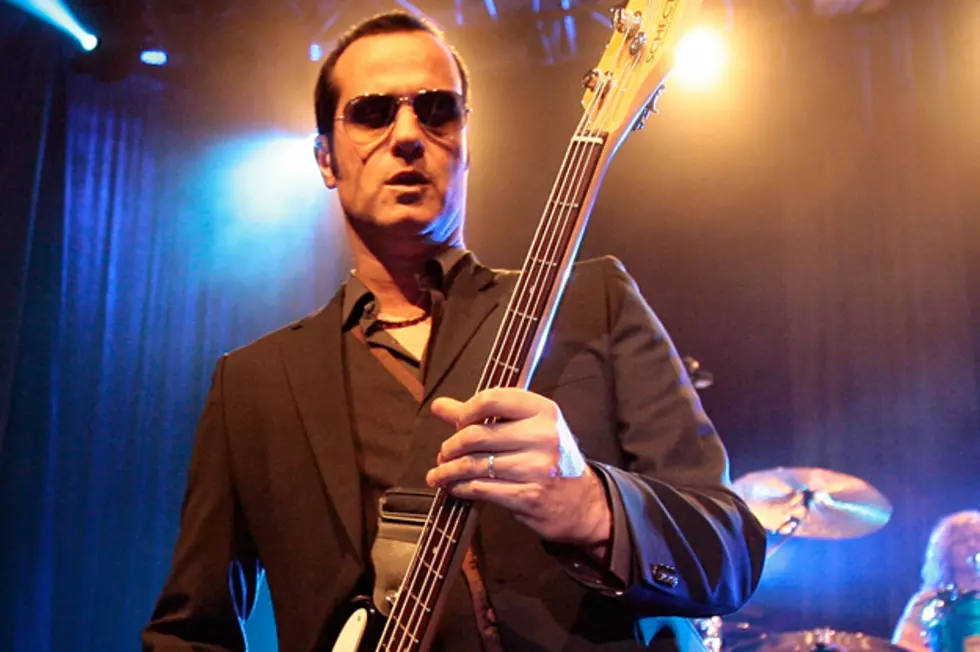 Stone Temple Pilots' Robert DeLeo Reflects on Childhood Music Memories
Music speaks to all of us, especially those who pursue it as a career, and Stone Temple Pilots bassist Robert DeLeo says he's still a fan of not only the acts that shaped his musical taste, but the venues where he was first introduced to rock 'n' roll.
DeLeo tells Noisecreep that his first love was Cheap Trick. The bassist says, "My stepbrother got me into the 'Heaven Tonight' album. They had such great records, even before it blew open with their live album. It just sounded so true to me, Cheap Trick. I was 12-years-old and I lost my musical virginity up in a tree fort with a Cheap record [laughs]. I had hair like Robin Zander on the cover of the 'Dream Police' album when I turned 13. I dreamed of Cheap Trick."
The bassist says that while he never got to see Cheap Trick as a kid, it's something special now that he's able to call Cheap Trick guitarist Rick Nielsen to make a guest appearance at a show.
One of his other musical memories was seeing Kiss as a kid. He recalls, "Madison Square Garden, 1978, KISS 'Alive II' tour. My mom actually let me take the train from New Jersey, where I grew up. At that point, it was the most memorable night of my life. Still kind of is. The '70s just had so much going on in terms of music, and in our house there was always the best music playing - Cat Stevens, Jimi Hendrix, John Denver - tons of jazz - everything."
As for his first concert, DeLeo says he remembers seeing the Carpenters, and thinking to himself the first time he played what's now called PNC Arena in New Jersey that Karen Carpenter had been in that dressing room years before. His other association is playing the Spectrum in Philadelphia and immediately thinking back to seeing Rush there on the 'Permanent Waves' tour.