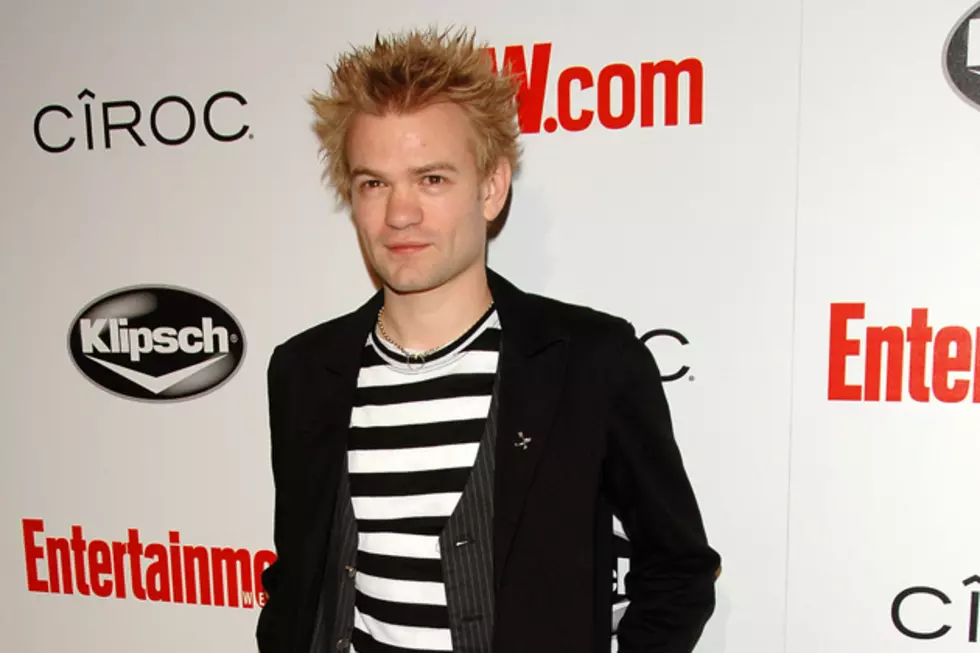 Sum 41 Frontman Deryck Whibley Returns to Work on New Music
Stephen Shugerman, Getty Images
Sum 41 frontman Deryck Whibley is seeing his health improve and the rocker is anxious to get back into the studio. In a new post online, Whibley tells fans that he's preparing to start recording some new music.
Back in May, Whibley revealed that he had been sick and in the hospital after an extended period of "hard boozing." The rocker, looking very frail at the time, disclosed that his liver and kidneys had collapsed as a result and that he learned that if he took another drink, he could possibly die. In the time since, Whibley has been working his way back to health while also channeling his creativity into new music.
The new post, which went up on Sum 41's Facebook page on Sunday (June 29), states that Whibley was planning to record some drums. He added, "New ideas! Stay tuned for more updates and photos. Gotta get to bed now. It's 5:30AM and we start recording in six hours."
The message, which features a pair of photos from the studio, can be seen below:
Earlier in June, Whibley reported that he had written two new songs while visiting former Sum 41 guitarist Dave "Brownsound" Baksh while in Ajax, Ontario. He also stated that he had other guitar riffs and lyric ideas that he was hoping to expand upon.