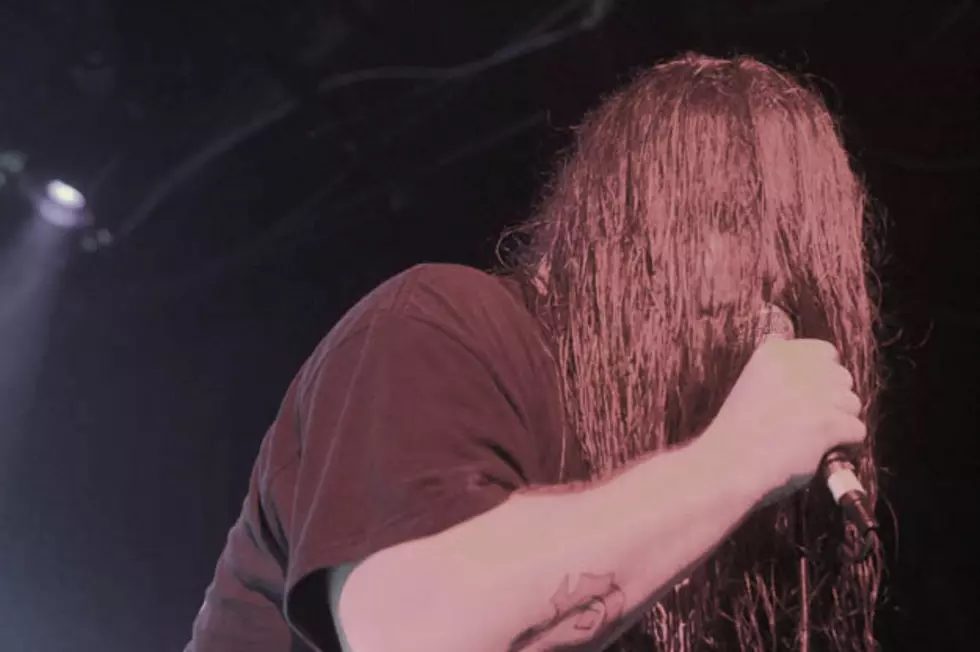 Summer Slaughter Tour Brings 'Demented Aggression' to New York City – Exclusive Photos
The 2012 Summer Slaughter Festival tour is an all-embracing showcase of everything extreme. With an incredibly eclectic and brutal lineup consisting of Cannibal Corpse, Between the Buried and Me, Periphery, Goatwhore, Exhumed and more, there was no way in hell we were going to miss the New York City date.
At the legendary Irving Plaza, metalheads were camping outside the venue long before the doors even opened … at 2pm. The show having been booked for a Wednesday, the dedication of the fans certainly materialized in a tidal wave of fake sick days.
The crowd was in rare form during the nine-hour barrage of metal, with energy flowing throughout the venue for opening acts such as Cerebral Bore and the Contortionist. Goatwhore would later set the bar for the most solid performance of the night, which was only bested after Between the Buried and Me took the stage after a slew of deathcore acts such as Job for a Cowboy and Veil of Maya.
After the beautiful clobbering of the audience by BTBAM, Cannibal Corpse took the show into an entirely new level with one of the most purely brutal performances we've ever seen. There are a ton of heavy bands out there, but Cannibal Corpse is its own entity, and refuse to allow any other bands to be as quintessentially brutal as them.
Stay tuned for out Summer Slaughter interviews with Cannibal Corpse, Between the Buried and Me, Exhumed and Job for a Cowboy coming very soon. Also, check out our exclusive photos of Summer Slaughter's New York City date below:
Cannibal Corpse:
Between the Buried and Me:
The Faceless:
Periphery: