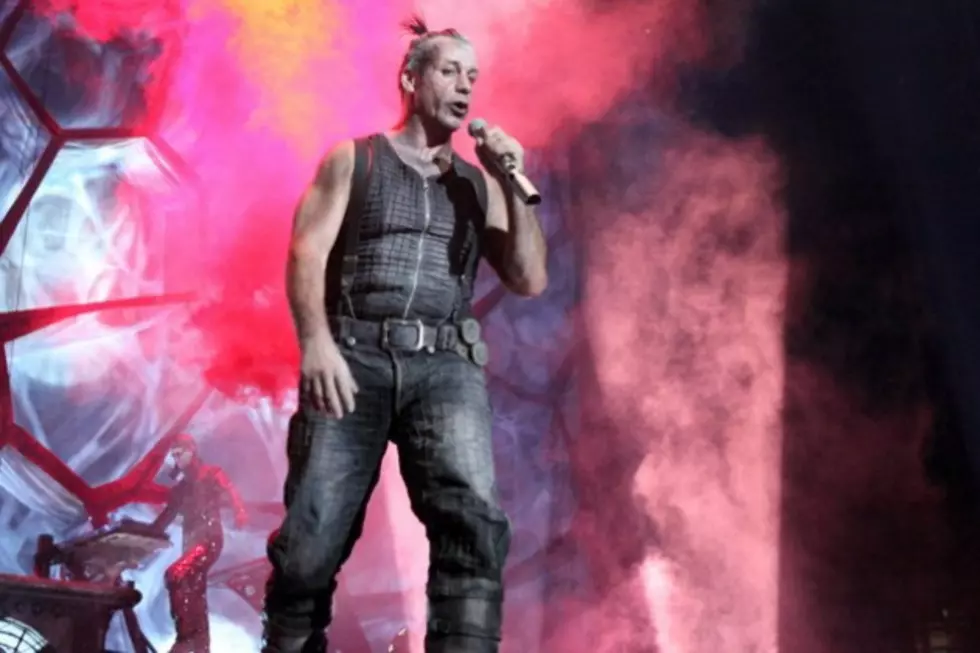 Till Lindemann: Rammstein Getting Together Again in September
Mary Ouellette, SheWillShootYou.com
Great news Rammstein fans, the band will reunite in the fall. Frontman Till Lindemann recently told RockSverige that the band will reunite in September and possibly will begin working on the follow-up to the band's 2009 effort Liebe Ist Für Alle Da.
In the two-part RockSverige interview here and here, Lindemann opened up about the future of the German rockers. While he is not sure whether the band will go straight back into touring or possibly record an EP or full album, Lindemann did offer, "Rammstein gets together again in September and we have to look for a new rehearsal room. We used to play in this old and famous club, the Knaack club, but they closed it down because of neighbors and some bulls--t, so we have to find something new."
Lindemann added the band still has to "Sit down and discuss it, which will take weeks. We're six guys with six opinions and it can be a nightmare sometimes."
Rammstein has been on a break allowing guitarist Richard Kruspe to focus Emigrate's sophomore album, while Lindemann (a collaboration between Till Lindemann and Peter Tägtgren of the Swedish metal band Hypocrisy and industrial rockers Pain) released their debut album, Skills in Pills, earlier this month. The effort, which marks Till's first time singing in English on an entire record, is available at iTunes and the Warner music store in a variety of bundles including a 12" vinyl with 28-page booklet, a CD and album download and in a Super Deluxe version featuring an 80-page coffee table book and CD with a bonus track.  
Richard Krupse Talks Rammstein Future + Most Memorable Band Moment: