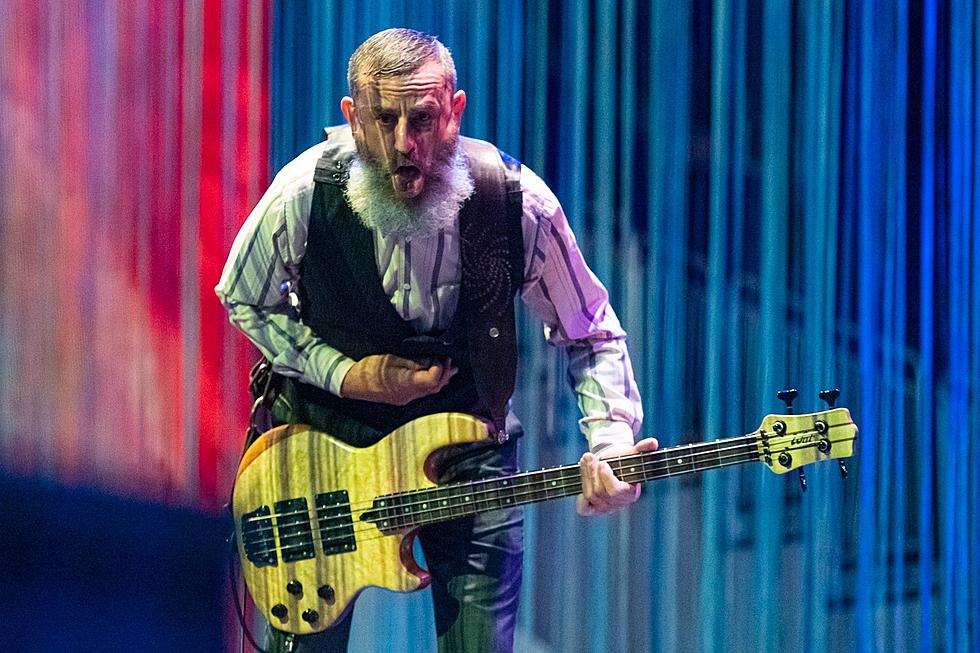 Tool Have 'Many Ideas' For New Album, Reveal When They'll Hit the Studio
KEVIN RC WILSON
Fans endured a 13-year gap between Tool albums by the time Fear Inoculum was released in 2019. With "many ideas cooking" and a firm timeline on when they'll return to the studio, perhaps the band won't make everyone wait quite as long for another new record.
In March of 2022, drummer Danny Carey loosely talked about what's next for Tool musically and how another decade-long wait (or longer) seems unlikely.
"I'm sure it won't take us this long for the next one. We even had some stuff left over from the last one that we'll develop. We have head starts on three or four new songs," he told Cleveland Scene last year.
Providing an update as a guest on The Vinyl Guide podcast, Tool bassist Justin Chancellor lays out what the band has in store for the next few months.
"We've got many ideas cooking. We haven't recorded anything yet. But we're quite busy until — I guess until after the spring of next year touring. So once that's done, we're gonna get back in the studio and knuckle down and put some of it together," Chancellor reveals (transcription via Blabbermouth).
"We've already had a few pretty decent sessions of writing," he adds, "So we've got the ingredients in place. We've just gotta really bang it out and spend that time when we're not touring."
READ MORE: Woman Complains After Hearing Tool in Whole Foods, Calls Them 'Death Metal'
That studio time will likely takes place in early spring as Tool just announced a 2024 U.S. tour that stretches from Jan. 10 through Feb. 18, with support coming from Elder. See those dates here.
Pressed about whether or not Tool have leftover material from the Fear Inoculum sessions, Chancellor says, "Yeah, tons from the last album. We have tons of ideas, but not recorded to the standard we'd put on an album. Just kind of, I'd say, lots of demoed stuff. And then just tons of ideas just kind of stored away."
Listen to the full podcast below.
Tool's Justin Chancellor on The Vinyl Guide Podcast
29 Most Prolific Rock + Metal Artists of the 21st Century (10 or More Albums)
Gallery Credit: Chad Childers, Loudwire