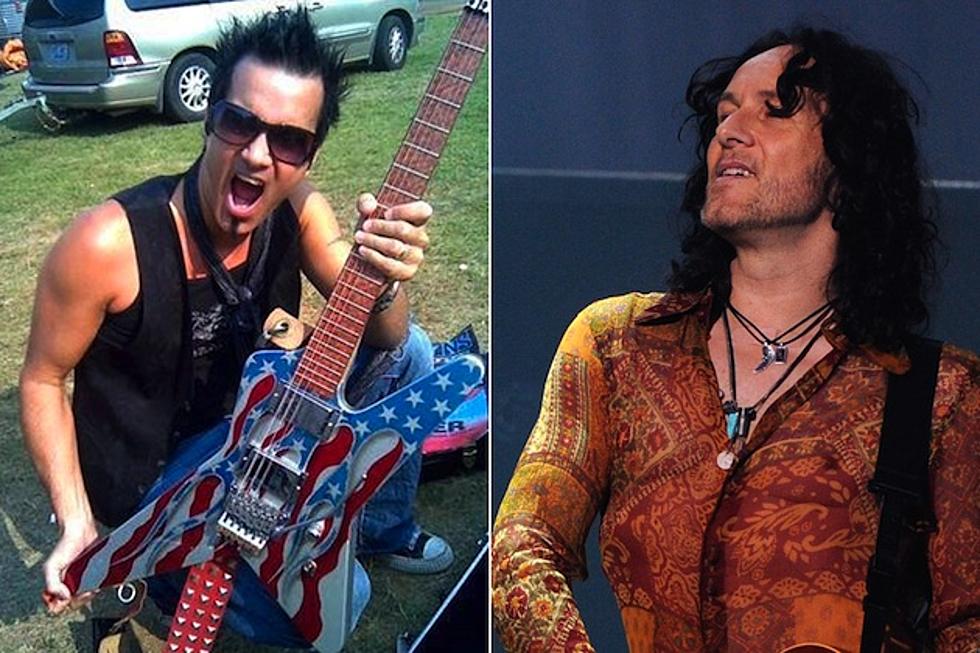 Trixter Guitarist Steve Brown Tapped to Fill in for Def Leppard's Vivian Campbell
Trixter guitarist Steve Brown has been tapped to fill in for Vivian Campbell at Def Leppard's upcoming concerts. Brown will join the band for at least four shows, while Campbell receives stem-cell treatment for Hodgkin's lymphoma.
Brown will make his debut performance with Def Leppard this Sunday (Sept. 28) at England's Wembley Stadium before the NFL International Series game between the Oakland Raiders and the Miami Dolphins. Trixter took to Facebook to make the announcement writing, "Watch Stevo Bown This Sunday Filling In for Viv with Def Leppard at Wembley Stadium."
Campbell released a statement on his Facebook yesterday regarding his upcoming stem-cell surgery and his future with Def Leppard, "While I can't say that I'm looking forward to the process ahead, I'm very much looking forward to what I feel will be a most successful outcome." He concluded, "Next year will be very busy for Def Leppard with a new album and a world tour, and frankly, I don't think they would sound as loud without me, so I have no intention of letting the team down!"
Brown will also perform with Def Leppard for three California shows in late October and early November. Check out their tour dates here.
Def Leppard are expected to release their new album in April or May 2015.