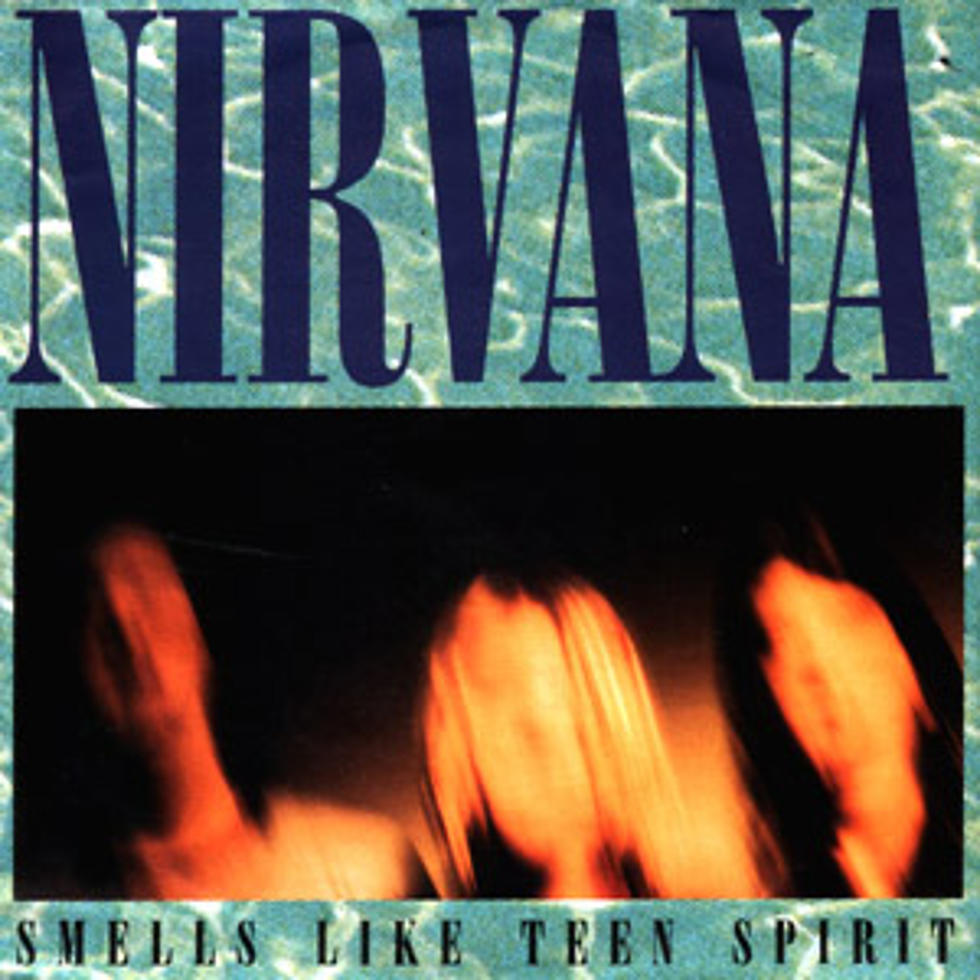 10 Unique Covers of 'Smells Like Teen Spirit'
It was Sept. 10, 1991, when Nirvana officially released 'Smells Like Teen Spirit' as a single, forever changing the course of rock music.
In the two decades since, there have been countless renditions of the track - whether it be parodies like Weird Al Yankovic's 'Smells Like Nirvana' or medleys like when Metallica included it in their tribute to MTV and the VMA Awards or even video mashups like this one of the Muppets synched up to the classic track.
But first and foremost there have been cover songs, ranging from the average living room YouTube guitar picker to full-fledged recording artists who took the words of Kurt Cobain and decided to try to entertain us. Today we look at 10 of the more unique covers of the Nirvana classic and show how the brilliance of the track is its ability to connect on so many different levels.
10. Robert Glasper Experiment
Glasper, a highly respected jazz pianist, has definitely put his stamp on the Nirvana classic. The musician and his band provide a very beat-driven fusion of jazz with almost a hip-hop beat in the interpretation below. While Glasper's piano mimicking of the "hello, hello" parts makes this version recognizable, it's midway through the song before the synthesized vocal starts to connect the listener with the original.
Watch Robert Glasper Experiment's Version of 'Smells Like Teen Spirit'
9. James Morrison
Brit-Award winning singer-songwriter James Morrison gets props for pulling this one out in concert, showing that he's able to do more than just the love ballads that have propelled him to stardom over the past half-decade. During his 2008 touring, the singer started working the track into his sets, and it always gave his performances the upbeat jolt needed to shake things up.
Watch James Morrison's Version of 'Smells Like Teen Spirit'
8. The Bad Plus
Minneapolis jazz trio the Bad Plus are actually one of the few acts on our list that were performing before Nirvana hit it big, so they've had a while to work 'Smells Like Teen Spirit' into their repertoire. With swinging drums, a killer stand-up bass, and piano to fill the harmonies, the group delivered this jazzy take for a public radio crowd back in 2008. Their original cover appeared on the 2003 effort, 'These Are the Vistas.'
Watch the Bad Plus Version of 'Smells Like Teen Spirit'
7. Of Montreal with MGMT's Andrew Van Wyngarden
Outrageous indie outfit Of Montreal brought along one of their psychedelic friends, MGMT's Andrew Van Wyngarden, during a New York show back in 2010 and immediately transformed their hipster crowd into a full on pogoing and thrashing mess. This one stays fairly close to the original, though Van Wyngarden does throw in his own solo midway through.
Watch Of Montreal with MGMT's Andrew Van Wyngarden on 'Smells Like Teen Spirit'
6. Scala and Kolacny Brothers
After forming in 1996, a Belgian women's choir with the unusual name Scala and Kolacny Brothers started raising their profile by offering choral versions of popular songs. They reached their greatest recognition when they covered Radiohead's 'Creep' for the Social Network soundtrack. Back in 2006 though, they started to garner some attention for their haunting rendition of Nirvana's 'Smells Like Teen Spirit.'
Watch Scala and Kolacny Brothers' 'Smells Like Teen Spirit'
5. Patti Smith
Do you know you've made it when a Rock and Roll Hall of Famer covers your music? If so, then the Patti Smith version of Nirvana's 'Smells Like Teen Spirit' should lend the track even more credence. Smith recorded her version on the 'Twelve' covers album and even created a video for the track. The Smith rendition features quite a bit more picking than the original, with banjo and several string instruments working themselves into the arrangement.
Watch Patti Smith's Rendition of 'Smells Like Teen Spirit'
4. Paul Anka
The '50s and '60s superstar who sang such classics as 'Lonely Boy' and 'Put Yur Head on My Shoulder' couldn't resist the lure of Nirvana's classic, and pulled out a major horn section to deliver a lounge version of 'Smells Like Teen Spirit' during a 2007 appearance on the Late Show With David Letterman. Who knew Kurt Cobain's grunge anthem could sound so smooth?
Watch Paul Anka's Rendition of 'Smells Like Teen Spirit'
3. Kathleen Hanna
The Bikini Kill and Le Tigre musician gets bonus points her for her recollections of her friendship with Kurt Cobain, as she reveals how a wild night out with the singer led to a lyric that everyone would soon know and she couldn't get away from. Check the video below for a full explanation and performances of 'Smells Like Teen Spirit' and her own band's 'Rebel Girl.'
Watch Kathleen Hanna's Version of 'Smells Like Teen Spirit'
2. Flyleaf
While it may have been en vogue for artists outside the hard rock genre to cover the Nirvana classic, Flyleaf decided to tackle the track for an appearance on an online performance covers series. Singer Lacey Sturm says, "Sometimes as an artist you don't want to be an entertainer. You want to offend people and inspire them and that's not always entertainment." Listen to what this hard rock band does with their take on 'Smells Like Teen Spirit.'
Watch Flyleaf's Take on 'Smells Like Teen Spirit'
1. Tori Amos
Songstress Tori Amos has probably the most recognizable cover of Nirvana's 'Smells Like Teen Spirit.' Her piano-based, stripped-back haunting version came at the perfect time as Amos' career had started taking off and 'Smells Like Teen Spirit' was only several months removed from radio and video overplay. The track, which initially turned up on the 'Crucify' EP, got a boost when her live performance version started getting MTV airplay.
Watch Tori Amos Tackle 'Smells Like Teen Spirit'