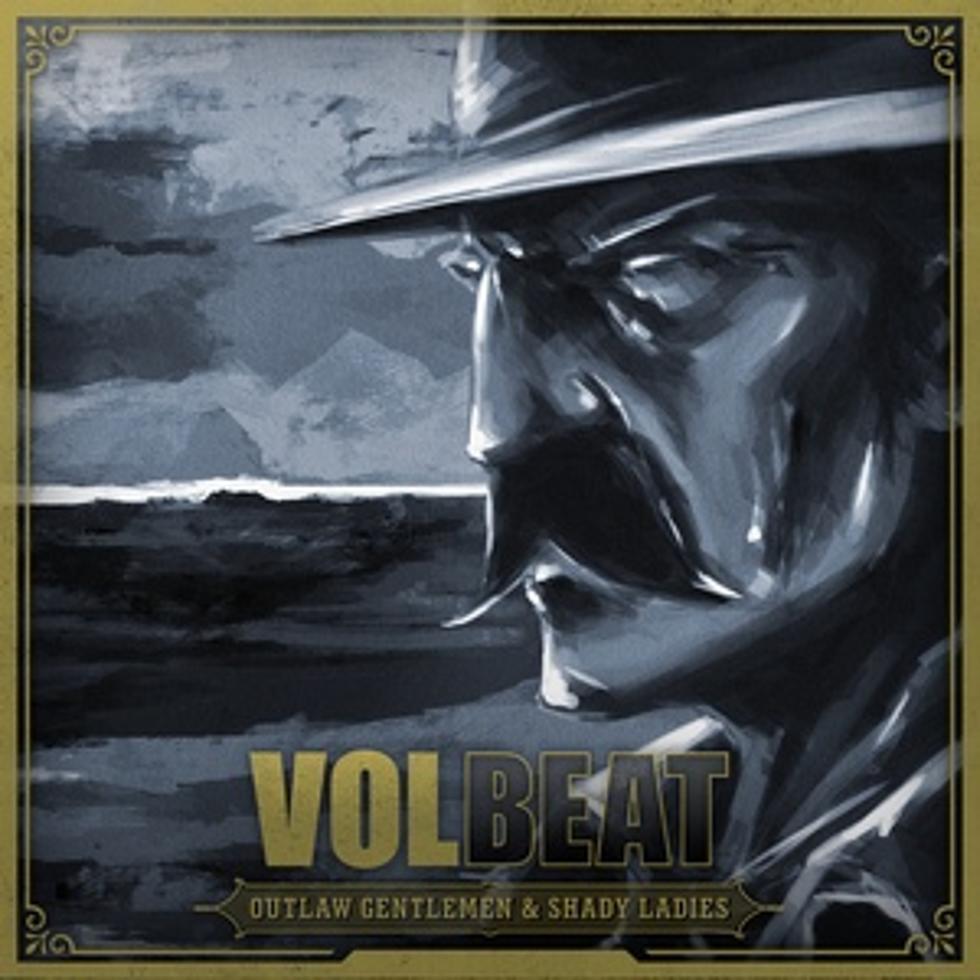 Volbeat, 'Outlaw Gentlemen & Shady Ladies' – Album Review
Universal Republic Records
Danish rockers Volbeat have always been extremely popular in their home country, and with each album they've gained more momentum and fans. However, 2010's 'Beyond Hell/Above Heaven' was their true breakthrough in North America, spawning hit singles such as 'Heaven nor Hell' and 'A Warrior's Call,' which both topped the Billboard Active Rock chart.
For Volbeat's follow-up disc, Rob Caggiano was brought aboard to produce 'Outlaw Gentlemen & Shady Ladies.' The collaboration went so well that Caggiano ended up joining Volbeat as their permanent lead guitarist shortly after exiting Anthrax.
Anticipation has been high for 'Outlaw Gentlemen & Shady Ladies,' and Volbeat deliver. Their sound has always drawn on many different influences, from classic rock to punk to metal to rockabilly. Those influences and more are evident on this album, perhaps their most diverse to-date.
After the acoustic western-tinged intro "Let's Shake Some Dust," the album kicks off with the ultra-catchy 'Pearl Hart.' The rock charts are packed with sound-alike bands that are good, but lack a unique identity. That's not a problem with Volbeat. In addition to their diverse influences, singer Michael Poulsen's voice is very distinctive.
Volbeat have the ability to morph from accessible rock to heavy but melodic metal like 'Dead But Rising' without missing a beat. They may not be 'metal enough' for some fans that like their music more extreme, but they bring aboard a guest singer who is undeniably metal. The legendary King Diamond lends his world-class pipes to 'Room 24.'
The song has heavy riffs, creepy female backing vocals and plenty of vocal acrobatics from King Diamond. Poulsen's melodic singing contrasts nicely with Diamond's falsetto. King isn't the only guest on the album. Sarah Blackwood from the Canadian band Walk off the Earth duets with Poulsen on 'Lonesome Rider,' which has some steel guitar and a rockabilly vibe.
There's a cover song on the album as well. Volbeat does 'My Body,' originally recorded by Young the Giant on their 2010 self-titled album. The track did well on both the Alternative and Rock charts, and many will recognize it.
'Outlaw Gentlemen & Shady Ladies' has something for fans of numerous genres. It includes a Western theme with a little twang, lots of radio-friendly cuts, harder edged tracks, the aforementioned guest vocalists and a lot of variety. It's an impressive effort that's both credible and commercial.