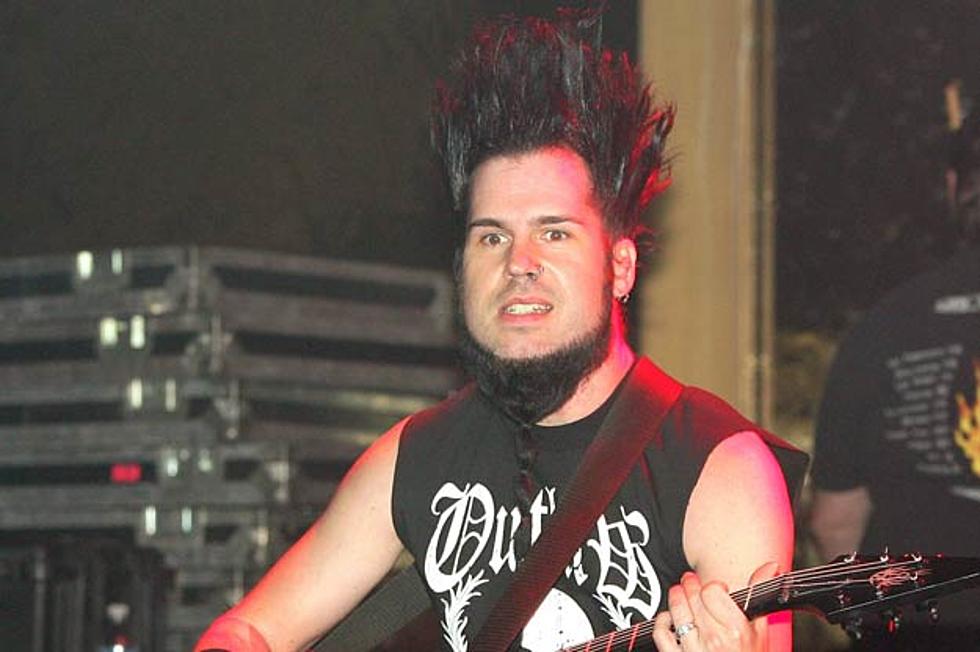 Wayne Static, 'Assassins of Youth' – Song Review
This shouldn't come as any sort of shock or surprising revelation, but Wayne Static's first solo single, 'Assassins of Youth,' sounds a whole hell of a lot like his main band Static-X.
It's the evil disco we've come to love and expect from the singer/guitarist; it's a hybrid of industrial metal, crunchy, machine-on-machine riffs, looped beats and dirty, gritty vocals. Wayne sounds like he gargled with a razor blade and vinegar cocktail before recording, since his voice gives off a nasty snarl that is beyond necessary for such aggro, mechanized music.
While that might beg the question as to why Wayne would do a solo album instead of save the music for future Static-X recordings, there is a less polished tone to 'Assassins of Youth.'
As steely guitars rear their heads, the last minute of the song boasts a creepy assortment of bells amid all the riff-induced chaos, which serve to lighten and lift the song, if only for a few fleeting seconds. Static-X always paid homage to Ministry in their music and Wayne Static's solo efforts continue that trend of dark, dastardly and black-humored industrial music.
'Assassins of Youth' is another viable piece of music from Wayne Static, who has created a signature style over the past decade-plus. The song appears on his debut solo album, 'Pighammer,' which drop Oct. 4.
Listen to Wayne Static, 'Assassins of Youth'