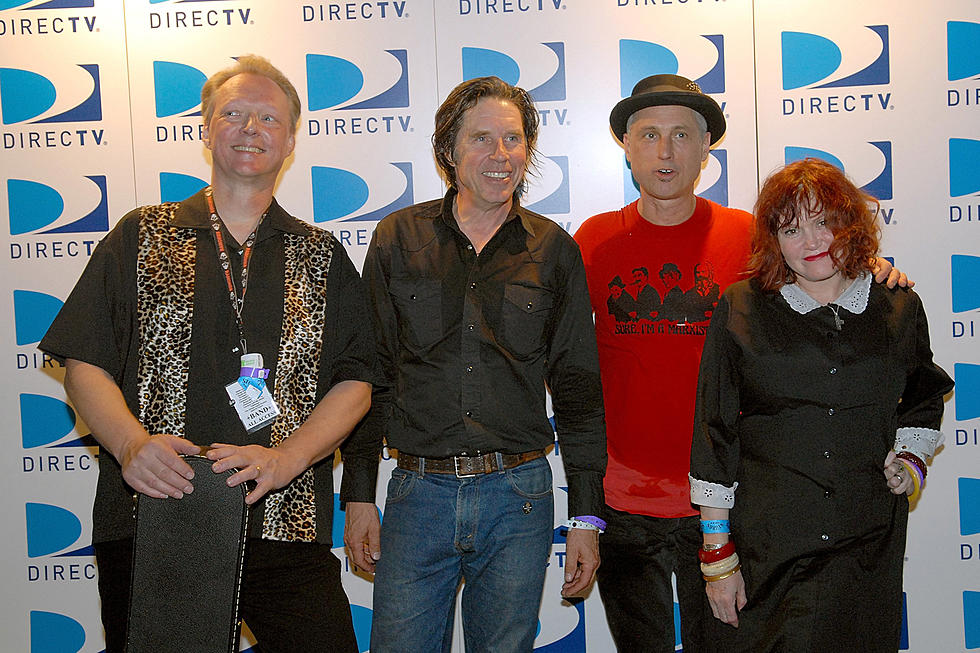 What Does Veteran Punk Band X Think About Elon Musk's Twitter Rebrand?
Sasha Haagensen, Getty Images
If you thought X sounded a little familiar when Elon Musk used it for Twitter's rebrand, you weren't the only one. While there's been talk of other social networks having claims on the name, one of the most notable X's going is that of legendary punk outfit X who started their career in 1977 and remain an active, touring band today. So what do they make of Musk's Twitter rebrand to X?
Initially providing a little bit of snark, the band tweeted, "Big fan of the new Twitter logo @elonmusk," with the hashtags #X, #LosAngeles and #punkrock1977, while also sharing a vintage photo of the group over the top of the X logo.
The band then followed with a press release statement that read, "We would like to assure everyone that Twitter is not us and we are not it… To misquote David Bowie – 'it's not who does it second; it's who did it first.' We are still recording records and touring and have no plans on social media domination anytime soon."
But it doesn't stop there as longtime X guitarist John Doe weighed in on Twitter's rebrand with Los Angeles Magazine.
"When Exene [Cervenka] first came up with the band name, it was the last thing people wanted to be associated with," laughs Doe. "It was dirty movies, poison on a label and all sorts of weird stuff. X Games. We all agreed it was a great name. And now this. Someone said maybe he'll change to Elon Doe."
Speaking to the band's own motivations for the moniker back in the '70s, he noted, "X is a negative, as in negative space. You can place on it anything you wanted. It could mean anything. It was also a reaction to all those bands with 'the' in their name, like The Clash, The Jam, The Sex Pistols."
READ MORE: Top 25 Punk Albums of All-Time
Upon hearing of Musk's plan to rebrand, Doe recalls, "I rolled my eyes. I'm sure nobody in his sphere has a clue that this punk-rock band that's been around 40-some years even exists. And they still probably don't. I'd love it if they tried to sue us or something. That would be a riot. Or maybe we should sue them."
But Doe doesn't seem litigious at the moment. When asked if they had actually considered suing, he revealed the likely unintentional benefit of the rebrand. "Absolutely not, I wouldn't waste my time," said Doe. "Who wants to consume your life with something so pointless? It's like Jill Sobule had that song, 'I Kissed a Girl,' and then Katy Perry came out with a different track but the same title. And Jill had all these people streaming her song by mistake."
Doe says the band has not had contact with Musk about Twitter's name change, but he does have a message for the social media honcho: "I'm glad you picked the best letter because that's why we chose it. But it still belongs to us — and the world."
By the way, you can still keep up with X's activities on X (the social media network) through their handle: https://twitter.com/Xtheband. You can also keep up with the group through their website.
X, "Los Angeles"
Where 20 Rock + Metal Band Names Come From
Solving the mysteries behind the monikers.