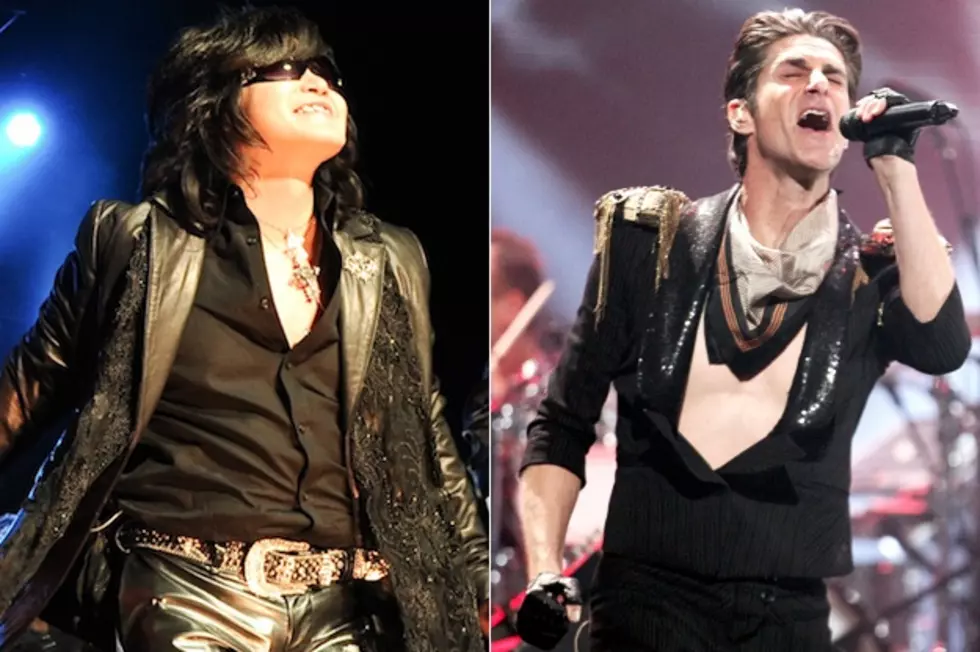 X Japan vs. Jane's Addiction – Cage Match
In Flames had a great run in the Cage Match but X Japan fans rallied to help the band earn a serious victory yesterday. Will they be able to do it again in today's match-up?
Veteran alt-rock kings Jane's Addiction take the Cage Match by storm with the heavy bass lines and a face-splitting guitar solo by Dave Navarro in their single 'Underground' off of their latest album 'The Great Escape Artist.' With Perry Farrell's anthemic vocals and Stephen Perkins' sturdy drum patterns, this groovy yet hard hitting track is a worthy competitor. Check out our review of the tune here.
So, will X Japan be triumphant once again? Or will 'Underground' take Jane's Addiction over the top? Listen to both songs and vote for your favorite below:
Listen to X Japan, 'Jade'
Listen to Jane's Addiction, 'Underground'
Rules of Cage Match:
There are no rules … except this one: If a song remains the reigning champ for five straight cage matches, it is retired to the Loudwire Cage Match Hall of Fame. With so many great songs out there, we have to give other bands a chance!