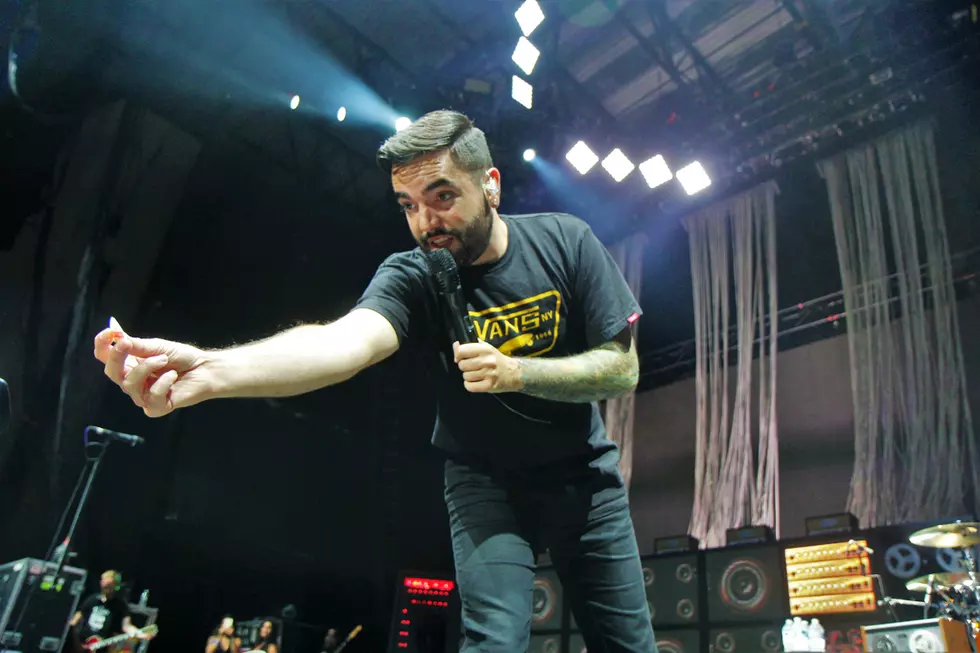 A Day to Remember Analyze Self Truths on New Song 'Naivety'
Liz Ramanand, Loudwire
As we've seen over the years, A Day to Remember can handle a variety of different styles with aplomb. And after getting some more aggressive music in the form of "Paranoia," "Bad Vibrations" and "Bullfight," the band is changing things up a bit with their newest preview track, "Naivety."
The song, heard in the player above, falls more in the pop-punk vein, initially starting off with some fast-paced drumming before evolving into a more driving rock sound. Vocalist Jeremy McKinnon sings about embracing one's self and moving past some hopes he held in his youth.
"This is me / Honestly / I've got no apologies," McKinnon boldly and triumphantly declares before adding, "I'm done chasing things that don't belong to me / This is real / It's how I feel / With one shoulder on the wheel / What I'm searchin for grows further out of reach."
"Naivety" is featured on A Day to Remember's forthcoming album, Bad Vibrations, due Sept. 2. The band has been touring with Blink-182 this summer and will continue playing shows in North America through early October. They'll finish out the year with appearances at Knotfest Japan in November and shows in Australia in December before kicking off 2017 with a European tour. See all of their upcoming shows here.
A Day to Remember Play 'Wikipedia: Fact or Fiction?'