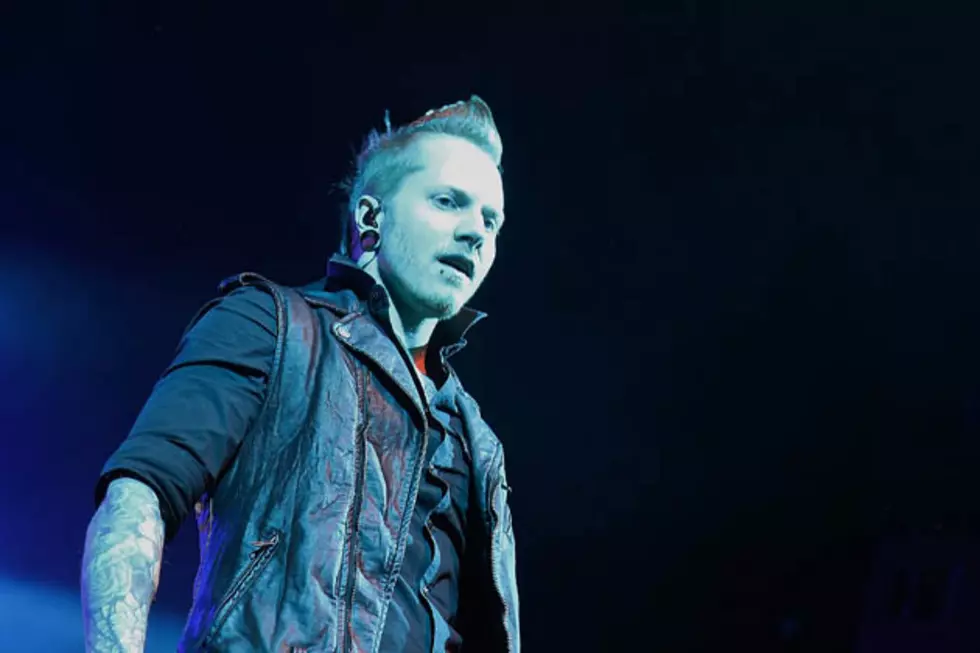 A Skylit Drive Vocalist Michael Jagmin Discusses Latest Album 'Rise,' Touring + More
Liz Ramanand, Loudwire
A Skylit Drive kicked off their year by touring with Memphis May Fire and the Word Alive on the 'Unconditional' tour and now they're gearing up for this summer's Warped Tour. We had the chance to talk to frontman Michael "Jag" Jagmin about their latest album, 'Rise,' as well as the evolution of the band. The vocalist also spoke about touring and why baby wipes are essential on the road. Check out our interview with Michael Jagmin of A Skylit Drive below:
I recently saw you guys in New York on the 'Unconditional' tour. What are your greatest likes and dislikes about being out on the road?
That was a rad show! I'm glad you got to catch the tour. As for my favorite part of being on the road, I love getting to play in front of new faces every day. Even if it's a city we've played multiple times it's always different somehow. The constant surprise and uncertainty is exciting. My least favorite part about the road is being away from my loved ones. That part is never easy. 
What band would you love to tour with that you haven't toured with yet?
With 'Rise' being your fourth album, how was the overall recording and creative process?
It was most definitely the smoothest writing and recording process so far. We certainly found the method that works best for us. We spent a lot of time preparing for 'Rise' where with our older albums for the most part we weren't given much time. 
What can we hear about who you are as a person and musician today on 'Rise'?
I think it certainly shows our growth as musicians and songwriters. It displays the core of who I am and what I have been through. All of the lyrics I wrote were very personal. I didn't try to hide anything. I left it all on the table. 
While recording, were there any specific tracks that you found especially challenging or significant for you?
I wouldn't say any of them were more challenging than the next, but recording 'Just Stay' was very emotional for me. That song really hits close to my heart. 
Even though 'Rise' is still fresh and just came out last summer, are there gears already turning towards new material?
We're in the middle of working on some cool content leading into Warped Tour, but I can't specify exactly what it is we're up to. 
As far as the near future goes, what does the rest of 2014 hold in store for A Skylit Drive?
Right now we just have our sights set on pushing 'Rise' as hard as we can. We all believe in this album so much, the rest of 2014 is all about showing it to the world. 
With all of this forthcoming touring over the summer, what is one thing you must have on tour with you? No electronics.
Baby wipes. On the road you never know how often you'll get to shower, so the next best thing is a good wipe down.