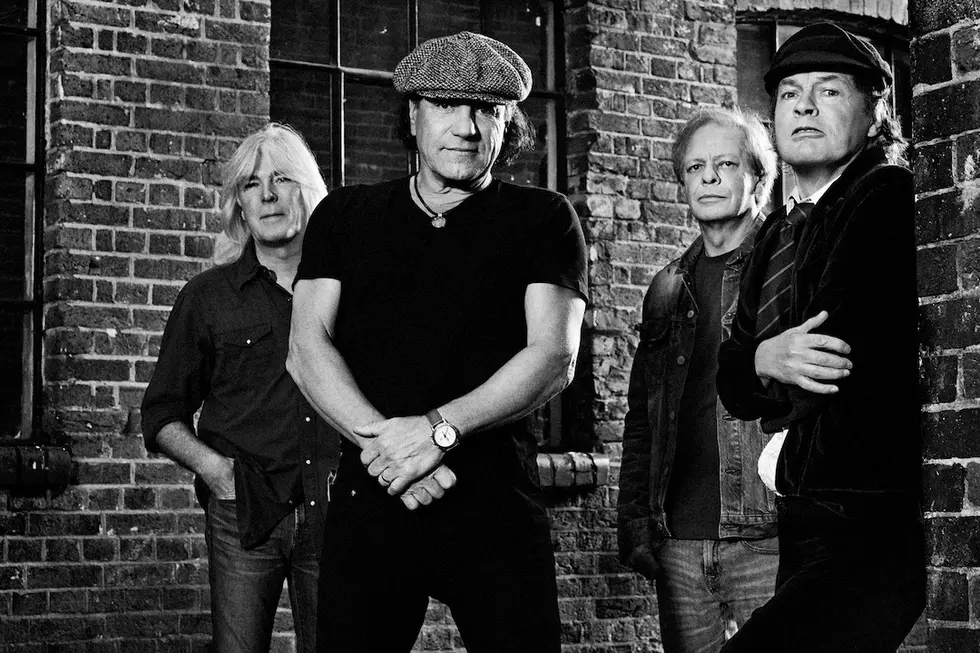 Revisit 10 Historic AC/DC Concert Moments
Columbia
AC/DC have been rocking stages around the world in five different decades and are still one of rock's most vital live acts. The veteran group has enjoyed many a memorable performance over the years and in the slideshow above, and thanks to our friends at Ultimate Classic Rock, you can revisit some of the most historic shows of their career via the slideshow above.
From the band's very first show featuring the Young brothers, but a mostly different lineup than what we know today, to Bon Scott's final show to the beginning of the Brian Johnson era and all the way through Malcolm Young's last performance with the group. It's all there, bringing back the memories of what a great live act they are, even when going through special moments in time.
Having appeared at the Grammys earlier this year, the band is ready to rock a full concert once again. Chris Slade has returned to the group on drums while Phil Rudd deals with his legal issues and Stevie Young has admirably stepped up in place of the ailing Malcolm Young, but the AC/DC legacy is alive and well and in capable hands.
They'll play consecutive Coachella weekends, headlining the Friday (April 10 & 17) bills both weeks. After that, the group's world tour will kick into full gear, beginning May 5 in Arnhem, Holland. See the dates here.
You Think You Know AC/DC?
See Where Angus Young Is Ranked in Our List of the Top 50 Rock + Metal Guitarists