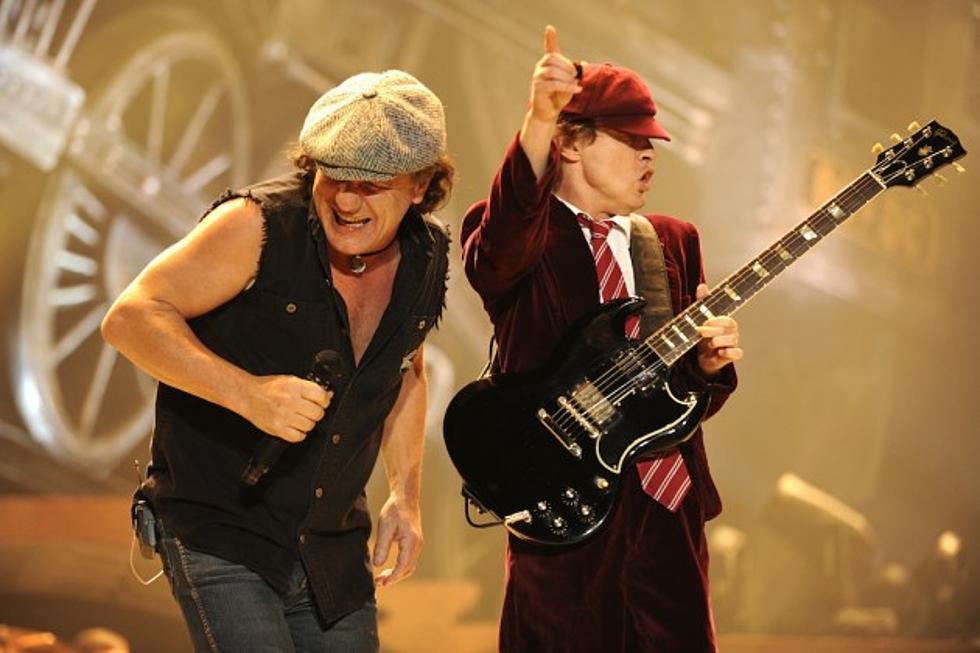 AC/DC Rumored to Be Playing 2015 Grammys
Kevin Mazur, Getty Images
The Grammys may have taken a hit with rock fans after the 2014 ceremony, but if the rumors are true, the 2014 ceremony could be off to a rocking start. According to Hits Daily Double, AC/DC are among the initial acts rumored to be taking part in the 57th annual Grammy Awards.
The rumors suggest AC/DC, Madonna and U2 among the initial acts being booked for the Feb. 8 ceremony, which would be a pretty impressive start with three of music's most celebrated performers.
If AC/DC are part of the ceremony, it certainly would be big news as the band has announced their intent to hit the road in 2015 in support of the newly released 'Rock or Bust' album. A few AC/DC dates have already surfaced for 2015, but they are scheduled much later than February.
The 57th Annual Grammy Awards will take place at Los Angeles' Staples Center on Feb. 8 and will air at 8PM ET/PT on CBS.
AC/DC's Brian Johnson + Angus Young Discuss Malcolm Young's Absence
You Think You Know AC/DC?